FHA Loan Articles
News and Updates for Homeowners
Changes to FHA Loan Rules on Collections and Judgments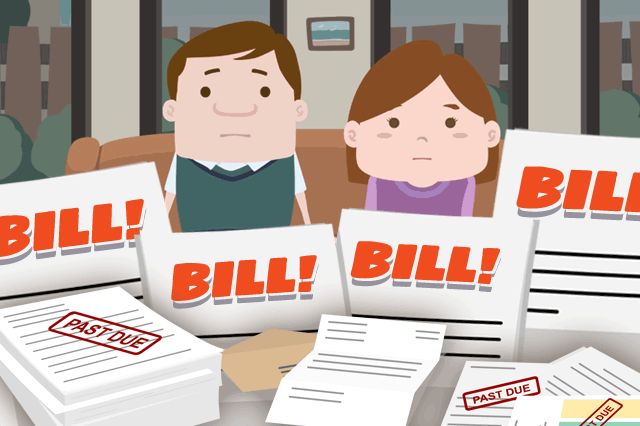 October 7, 2017 - In 2012, we reported about
alterations to FHA rules on collections and judgment actions
that could affect an FHA loan application. A borrower who had outstanding collection actions against them would be affected by the changes in FHA requirements.
According to FHA Mortgagee Letter 12-03, new changes to the rules for collections and judgments were due to change as follows:
"If the total outstanding balance of all collection accounts is equal to or greater than $1,000 the borrower must resolve the accounts (e.g. entered into payment arrangements with minimum three months verified payments- paid as agreed) or paid in full at the time of, or prior to closing."
Those changes as described above we later cancelled pending further review by the FHA and HUD. When we initially reported on this issue, FHA loan rules were published in a handbook that is now obsolete. What follows is current guidance on judgments and collection accounts as found in the FHA Loan Handbook, HUD 4000.1 at the time of this writing.
JUDGMENTS
FHA loan rules for judgments are found in the FHA Single-Family Loan Program Handbook, HUD 4000.1. Those rules include the following definition of what constitutes a judgment:
"Judgment refers to any debt or monetary liability of the Borrower, and the Borrower's spouse in a community property state unless excluded by state law, created by a court, or other adjudicating body."
In general, FHA loan rules require the lender to determine that judgments are "resolved or paid off prior to or at closing. Judgments of a non-borrowing spouse in a community property state must be resolved or paid in full, with the exception of obligations excluded by state law."
However, exceptions do apply. "A Judgment is considered resolved if the Borrower has entered into a valid agreement with the creditor to make regular payments on the debt, the Borrower has made timely payments for at least three months of scheduled payments and the Judgment will not supersede the FHA-insured mortgage lien."
A potential borrower cannot "pre-pay" a judgment to meet this standard. The lender will require supporting documentation to show either satisfactory payoff, or that a payment program has been started and maintained according to the requirements above.
COLLECTION ACCOUNTS
FHA loan rules define collection accounts as "a Borrower's loan or debt that has been submitted to a collection agency by a creditor".
Depending on circumstances, for "cumulative outstanding collection account balances of $2,000 or greater, the Mortgagee must...verify that the debt is paid in full at the time of or prior to settlement using acceptable sources of funds; verify that the Borrower has made payment arrangements with the creditor and include the monthly payment in the Borrower's DTI."
If a payment arrangement isn't available, the lender must "calculate the monthly payment using 5 percent of the outstanding balance of each collection and include the monthly payment" as part of the borrower's debt-to-income ratio.
Furthermore, "Collection accounts of a non-borrowing spouse in a community property state must be included in the $2,000 cumulative balance and analyzed as part of the Borrower's ability to pay all collection accounts, unless excluded by state law."
This portion of FHA loan rules does not specifically address collections for accounts with balances under $2,000. Lender standards may apply.
------------------------------
RELATED VIDEOS:
Learn How to Meet FHA Requirements
FHA Jumbo Loans - Bigger Is Better
Good Credit History Helps Get FHA Loans
SEE YOUR CREDIT SCORES From All 3 Bureaus
Do you know what's on your credit report?
Learn what your score means.
FHA.com Reviews
FHA.com is a one-stop resource for homebuyers who want to make the best decisions when it comes to their mortgage. With our detailed, mobile-friendly site, individuals can access information about different FHA products, the latest loan limits, and numerous other resources to make their homebuying experience easier. Take a look at some of the reviews from other FHA.com visitors!