FHA Refinance
Learn About Your Mortgage Options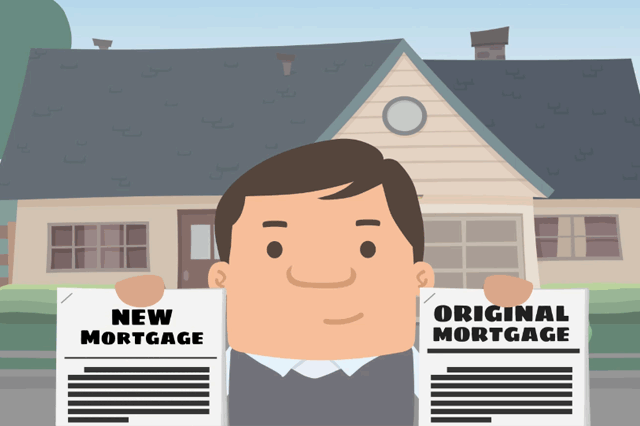 Homeowners enjoy the benefits of investing in their property year after year. For some, there comes a time when that investment can come in handy. Refinancing with an FHA loan can prove to be an effective way to put that equity to work. Keep in mind that FHA refinancing is only available to homeowners who are currently using their home as their principal residence.
This refinancing option is especially beneficial to homeowners whose property has increased in market value since the home was purchased. A Cash Out refinance allows homeowners to refinance their existing mortgage by taking out another mortgage for more than they currently owe.
This refinancing option is considered streamlined because it allows you to reduce the interest rate on your current home loan quickly and oftentimes without an appraisal. FHA Streamlined Refinance also cuts down on the amount of paperwork that must be completed by your lender saving you valuable time and money.
FHA Loan Articles and Mortgage News
Read About FHA Requirements, Updates, and Guidelines
FHA Loan Rules for Documenting Commission Income
March 28, 2017 - FHA mortgage rules require the lender to verify the borrower's income and employment, and some borrowers come to the loan process with unique circumstances such as commission income.
The FHA Loan Appraisal Process
February 20, 2017 - When you want to purchase a house with an FHA loan, the appraisal process is a vital part of the transaction; it's impossible to buy a home with an FHA mortgage unless there has been an appraisal on the property to determine the fair market value of the home.
Are You Ready to Apply for a Mortgage in 2017?
January 6, 2017 - Do you have a mortgage but are considering cash-out refinancing? Some potential borrowers have an advantage when getting financially ready for a major loan application, while others may overlook important areas that need attention long before the loan paperwork is filled out.
FHA Loan Maximum Amounts for 2017
November 15, 2016 - Are you looking for a home to purchase with an FHA mortgage? Issues new to some first-time borrowers include FHA loan limits, and the maximum loan amount you can apply for. FHA home loans feature a maximum loan amount, which may vary.
Making Home Affordable Options for Obama Mortgages
September 12, 2016 - The government program sometimes known as the Obama Mortgage is called Making Home Affordable. When going to the Making Home Affordable official site, you will find a variety of options designed to help depending on your circumstances.
Obama Mortgage Refinancing Options
August 8, 2016 - Some borrowers need Obama mortgage help from the Making Home Affordable (MHA) program because they have fallen behind on their mortgage payments and don't know what their options might be.
Can Overtime Pay Be Used to Qualify for an FHA Loan?
July 29, 2016 - FHA loan rules require your loan officer to verify your income as part of your FHA loan application. Not all income can qualify to be used towards the calculation of the borrower's debt-to-income ratio, only that which the lender can determine is reliable.
Common Questions About FHA Reverse Mortgages
July 23, 2016 - The FHA's version of the reverse mortgage, known as the FHA Home Equity Conversion Mortgage (HECM), is available to qualified borrowers who meet the FHA's age requirements, occupancy requirements, and more. Reverse mortgages can be a bit more complex than a typical refinance loan.
Can a Borrower Use Disability Income to Qualify?
June 2, 2016 - There are many different types of income a lender may be required to verify as part of a borrower's FHA loan or refinance loan application. Some types of income aren't as traditional as others, yet may still qualify to be included in the borrower's debt-to-income ratio.