FHA Simple Refinance and the Rate-And-Term Refi
July 28, 2020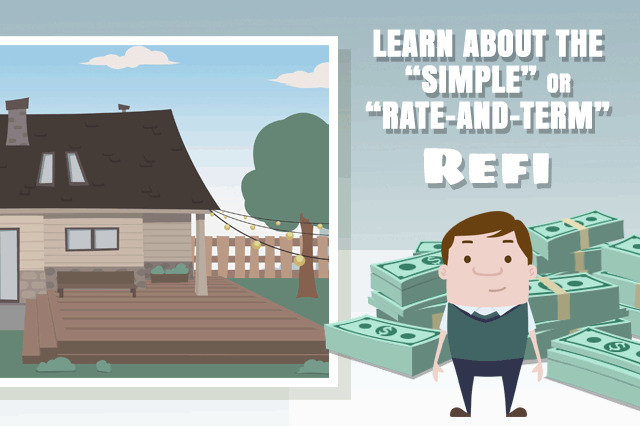 The FHA loan program has several options to refinance a home loan, and you do not have to have an existing FHA mortgage to refinance into one. Borrowers need to choose home loan refinance options based on their financial needs and goals, but also their plans for the property they have purchased long-term.
FHA Refinance Loans and Your Goals for the Home
If you plan to stay in the home you bought with an FHA mortgage, as opposed to buying and selling before the loan term is up, you will have a different set of financial needs than if you were selling in the mid-term.
If you need to refinance to improve the home in order to sell it later, you may wish to explore your FHA rehab loan options instead of cash-out refinancing, or explore refinancing with the add-on option of the FHA Energy Efficient Mortgage package allowing added funds for approved upgrades.
Borrowers who have an existing FHA mortgage who need to refinance are often weighing their current mortgage payment against what they could be paying with a refinance loan.
In cases where the borrower is after a lower payment, an FHA refinance loan option to consider is known as "simple refinance". There is also an option for non-FHA mortgages called a Rate and Term refinance loan.
What Is the FHA Simple Refinance Loan?
FHA Simple Refinance loans allows homeowners to go from a current FHA Loan into a new FHA mortgage, with no cash back to the borrower permitted. A new credit check is required, and you will need to budget for a require FHA appraisal.
FHA Simple refinance loans may permit you to include closing costs and pre-paid items into the loan, but restrictions may apply depending on the lender, state law, and the appraisal of the property. The LTV for FHA Simple Refinance Loans is the same as for new purchases, 97.5% of the adjusted value of the property.
What Is the FHA Rate-And-Term Refinance Loan?
For non-FHA mortgages, there is a similar FHA refinance loan called Rate-And-Term, which the FHA loan handbook describes as follows:
"Rate and Term refers to a no cash-out refinance of any Mortgage in which all proceeds are used to pay existing mortgage liens on the subject Property and costs associated with the transaction."
Rate and Term FHA refi loans are similar to Simple Refinance Loans in that there is no cash back to the borrower. Like FHA Simple Refinance Loans, a new appraisal and credit check are required.
Borrowers should treat these refi loans the same way they did the original mortgage loan; prepare early, lower your debt ratio, and bring 12 months of on-time payments for all financial obligations to the loan application process for best results.
------------------------------
RELATED VIDEOS:
Get Your Questions Ready for Your Loan Officer
Understand the Reasons for Private Mortgage Insurance
Know What You Can Borrow With Prequalification
SEE YOUR CREDIT SCORES From All 3 Bureaus
Do you know what's on your credit report?
Learn what your score means.