Are You Ready to Apply for an FHA Cash-Out Refinance Loan?
January 10, 2022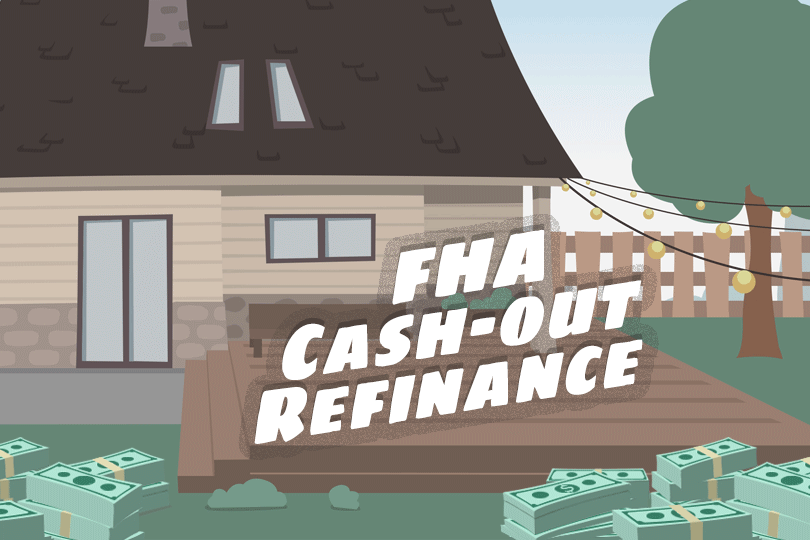 Whether you have an existing FHA mortgage or want to refinance a non-FHA home loan, the FHA Cash-Out Refinance loan provides a way to refinance with money back to the borrower at closing time. It's a way to cash in on the equity you have built up over time for any purpose acceptable to you and the lender.
That is something that isn't possible with other FHA loans--you can't get unrestricted cash at closing time from an FHA 203(k) Rehabilitation Refinance or an FHA Streamline Refinance.
FHA Cash-Out Credit Checks
FHA Cash-Out Refinance loans feature an FHA-required credit check. You will need to prepare for your refinance loan application in the same way you prepared for your original loan. Work on your debt ratio, lower your credit card balances, and maintain an on-time, every time approach to paying all financial obligations.
There is also an FHA appraisal requirement. Your lender needs to know the current fair market value of the home and the appraisal is the way to do that. You should plan on saving for these expenses and your closing costs. Paying your closing costs in cash rather than financing them will help you keep your mortgage payment lower.
Financing Closing Costs
If you choose to finance allowable closing costs, doing so has the potential to increase your mortgage payments. It is highly recommended to get an idea in advance of how high your payment can go before it is too high to manage each month. That will help you make a more informed decision about financing closing costs.
What kind of costs? FHA Up-Front Mortgage Insurance premiums are a major consideration--you have the option of paying this premium in cash at closing rather than rolling the cost into the loan. Ask a loan officer to help you determine how much more that might raise your payments.
What does it take to qualify for an FHA Cash-Out Refinance and get your application approved?There are the usual basics like FICO scores and your record of on-time payments. But there are other rules. You must have lived in the home as your primary residence for at least a full year in typical cases.
An FHA loan case number is assigned for purchase loan transactions and refinance loans. If that case number would be assigned on or after your one-year anniversary of living in the home, you should feel free to apply.
In cases where you have not been living in the home a full year when the FHA loan case number would be assigned, it is best to delay applying until you can meet the requirement.
FHA loan rules and lender requirements also apply regarding your record of on-time mortgage payments. To qualify for any refinance loan that allows cash back to the borrower you will have to be careful not to have late or missed payments on your mortgage in the full year (12 months to application time) before you would get an FHA loan case number for the refinance.
------------------------------
RELATED VIDEOS:
You're Almost There When You Get Your Loan Approval
Learn About the Mortgage Insurance Premium (MIP)
Pre-approval Starts the Mortgage Process
Do you know what's on your credit report?
Learn what your score means.