Who Needs An FHA Streamline Refinance Loan?
August 18, 2021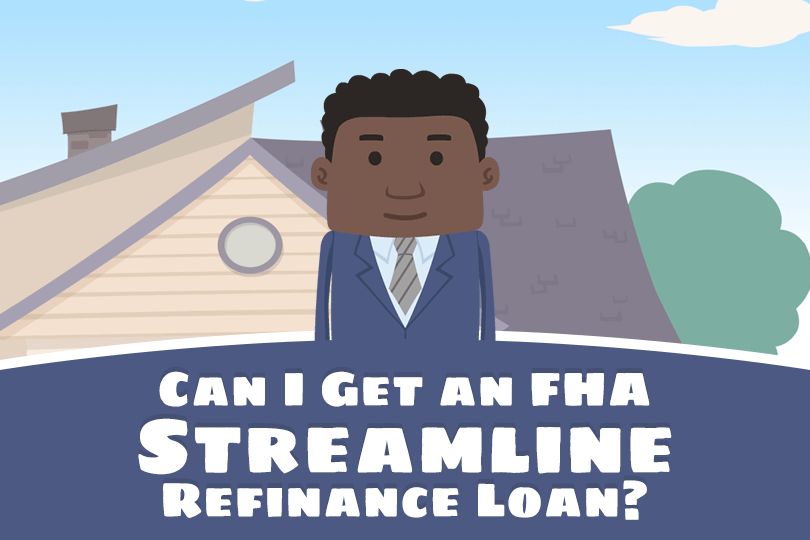 Are you interested in a Streamline refinance loan? If you have an existing FHA mortgage you may qualify for a Streamline FHA refinance with no FHA-required credit check or FHA-required appraisal. (Your lender may require one if circumstances warrant, but the FHA does not.)
Pro Tip: FHA streamline loans are at their most cost-effective for some borrowers over the long haul if you pay all closing costs in cash and refinance into a 15-year mortgage instead of a 30-year loan.
Not all borrowers can afford to do this, but those who do may reap the benefit of a less costly loan over the full term.
Who Needs an FHA Streamline Refinance?
If you are in the market for a refinancing loan and you need to refinance to get a lower rate or a lower payment on an existing FHA mortgage, the Streamline FHA refinance option is worth exploring.
You read the above correctly, only borrowers who already have an FHA loan can apply for streamline refinancing. It cannot be used to refinance a non-FHA mortgage. That is one reason why FHA loans can be approved for streamline refinancing without checking your credit score. Your original loan application information can be used to process the new loan.
​Streamline Refinance Loans: A Net Tangible Benefit Required
​Streamline refi loans are different because they typically require a benefit to the borrower. Aside from the obvious ones homeowners often seek (a lower monthly payment, a better interest rate) you can also refinance out of an adjustable-rate mortgage into a fixed rate loan.
​Don't Expect Cash Back
Streamline borrowers do not have the option of cashing in on the equity in their home and getting cash back at closing time. The point of this loan is to provide a benefit for the borrower to use to better afford the loan after purchase.
Pro Tip: The loan amount for a streamline mortgage is essentially the amount required to pay off the original loan and any financed closing costs. No cash back is the reason why you have no credit check required by the FHA.
A Credit Check Might Be Required If...
FHA streamline loans DO require a credit check if add-ons to your new loan result in a higher monthly payment. Sometimes this is unavoidable--you may have a credit qualifying FHA streamline loan if your payment increases by more than a certain percentage due to financing add-ons like an Energy Efficient Mortgage package.
Ask your lender what this threshold might be based on current FHA policy and/or the rules at that financial institution.
​Who Should Apply?
Anyone with an existing FHA loan who wants a lower mortgage payment, a lower interest rate, or the need to get into a fixed-rate loan. You can choose a 15-year loan term or a 30-year loan term.
------------------------------
RELATED VIDEOS:
Reverse Mortgages Are Ideal for Senior Borrowers
The Pros and Cons of Subprime Mortgages
A Streamline Refinance Simplifies the FHA Loan Process
Do you know what's on your credit report?
Learn what your score means.