Freddie Mac
Related Terms: FHLMC, Federal Home Loan Mortgage Corporation
The Federal Home Loan Mortgage Corporation (FHLMC), conveniently named Freddie Mac, is a government sponsored entity (GSE) that buys mortgages from lending institutions in order to expand the secondary real estate market.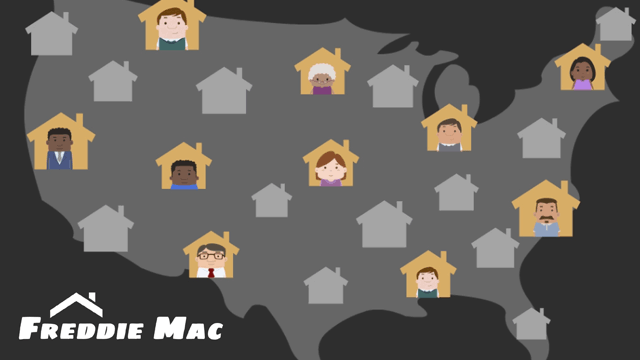 By purchasing mortgages from banks and lenders, Freddie Mac is putting more money into the market, which means there's more money available to buy homes. Once the FHLMC purchases the bulk of mortgages from lending institutions, they are held or packaged into mortgage-backed securities (MBS), then sold to public investors on the open market.

Freddie Mac was put in place by Congress in order to stimulate the real estate market and increase availability of mortgages. It is regulated by the Federal Housing Finance Agency (FHFA) for its mission, and by the U.S. Department of Housing and Urban Development.
SEE YOUR CREDIT SCORES From All 3 Bureaus
Do you know what's on your credit report?
Learn what your score means.
FHA.com Reviews
FHA.com is a one-stop resource for homebuyers who want to make the best decisions when it comes to their mortgage. With our detailed, mobile-friendly site, individuals can access information about different FHA products, the latest loan limits, and numerous other resources to make their homebuying experience easier. Take a look at some of the reviews from other FHA.com visitors!