Conventional Loan
Related Terms: Non-guaranteed Loan
Mortgages not backed by a government agency (such as FHA) are known as
conventional loans
. Such mortgages can have either fixed or adjustable rates, and usually require a down payment of 20% or more.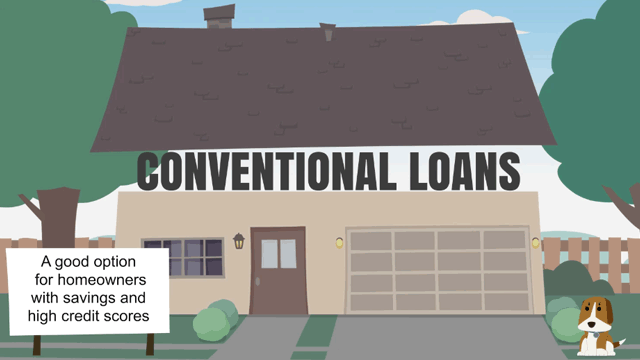 Since the loan isn't insured by the government, the lender is essentially taking on a greater risk if you as the borrower were not able to repay the loan. Because of this, home buyers with low credit scores wouldn't normally qualify for conventional loans; lenders need more assurance that the borrower won't default on the mortgage.

If you don't have a high credit score and can't afford the large down payment that comes with a conventional loan, FHA loans are a good alternative. Since the lenders are insured by a government agency, they are able to offer much lower down payments and competitive interest rates.
SEE YOUR CREDIT SCORES From All 3 Bureaus
Do you know what's on your credit report?
Learn what your score means.
FHA.com Reviews
FHA.com is a one-stop resource for homebuyers who want to make the best decisions when it comes to their mortgage. With our detailed, mobile-friendly site, individuals can access information about different FHA products, the latest loan limits, and numerous other resources to make their homebuying experience easier. Take a look at some of the reviews from other FHA.com visitors!