Fannie Mae
Related Terms: FNMA, Federal National Mortgage Association
The Federal National Mortgage Association, normally known as Fannie Mae, is a government sponsored enterprise (GSE) that purchases a large number of residential mortgages in the U.S. The mortgages are bought from banks and other lending institutions in order for them to supply more home loans for the public.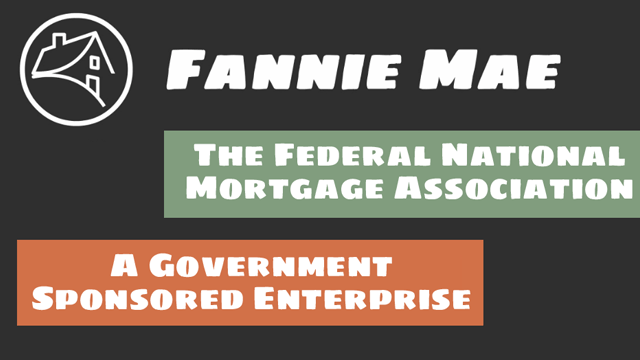 Fannie Mae can be viewed as the link between lenders, the federal government, and public investors. The government agency purchases the bulk of mortgages from lending institutions, hold them or package them into government-backed securities, and put them on the market for public investors.
As a borrower, you will never deal directly with Fannie Mae, but you do reap the rewards of the GSE's work.
As a first-time buyer, you can benefit from the educational programs offered by Fannie Mae.
There are more customized mortgages with more affordable payment structures.
Interest rates and origination fees are lower because of Fannie Mae.
SEE YOUR CREDIT SCORES From All 3 Bureaus
Do you know what's on your credit report?
Learn what your score means.
FHA.com Reviews
FHA.com is a one-stop resource for homebuyers who want to make the best decisions when it comes to their mortgage. With our detailed, mobile-friendly site, individuals can access information about different FHA products, the latest loan limits, and numerous other resources to make their homebuying experience easier. Take a look at some of the reviews from other FHA.com visitors!