FHA Loan Articles
News and Updates for Homeowners
Why Buy a Multi-Unit Home With an FHA Mortgage?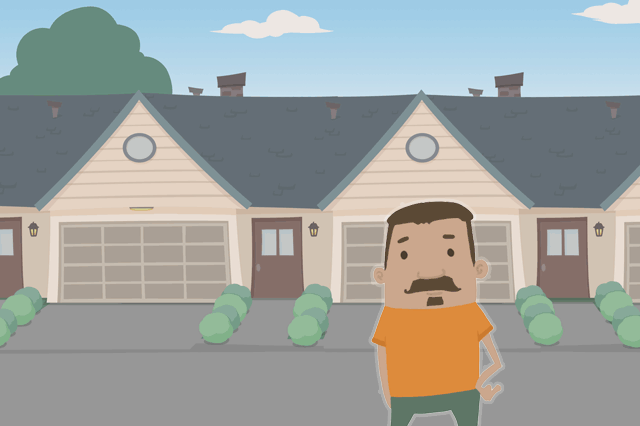 February 16, 2019 - Affordable home ownership is possible even if you carry debt such as student loans or medical bills. Did you know FHA mortgages allow the purchase of properties with more than one living unit?
Yes, you can buy a multi-unit property with an FHA home loan even as a first-time home buyer. Why would you want to do this?
Affordable housing, even in an expensive housing market, may depend on whether or not you can generate income from your own property. How to do this? Purchase a multi-unit home with an FHA mortgage and rent out the unused living unit.
A first time home buyer is allowed to do this with an FHA mortgage even when she has not been a landlord before. That said, it is true that those who have past experience as a landlord or property manager has a distinct advantage because they may be permitted to count potential rental income as qualifying income for the purposes of FHA home loan approval.
Doing so will depend on circumstances, lender standards, and even state law in your area where applicable. But a first-time home buyer with no experience as a landlord is still allowed to rent out those unused living units.
What is the catch?
It's not really a catch per se; it is just that you cannot purchase a multi-unit or even a single unit property as a first time buyer or experienced home owner using an FHA mortgage without committing to living in the home as your primary residence.
Yes, occupancy is a requirement for FHA mortgages for repeat borrowers and first time house hunters alike. Your choice of FHA mortgage loan, whether for a fixer-upper, mobile home, condo unit, or multi-unit property will require occupancy no matter which type of loan you get.
Getting affordable housing in your area may or may not mean acting as a landlord. It's better for some borrowers to purchase a single-unit home with an FHA mortgage, make as low a down payment as possible, and try to avoid up-front expenses by negotiating with the seller for seller paid closing costs; up to six percent of the asking price is permitted.
It's also a good idea to explore the option to refinance the FHA loan later into a Streamline Refinance that can result in a lower mortgage loan interest rate, lower monthly payments, or other tangible benefits. Ask your loan officer how that can benefit you once you have purchased your home and start making mortgage loan payments.
------------------------------
RELATED VIDEOS:
Here's the Scoop on Conventional Loans
When Do You Need a Cosigner?
Analyzing Your Debt Ratio
SEE YOUR CREDIT SCORES From All 3 Bureaus
Do you know what's on your credit report?
Learn what your score means.
FHA.com Reviews
FHA.com is a one-stop resource for homebuyers who want to make the best decisions when it comes to their mortgage. With our detailed, mobile-friendly site, individuals can access information about different FHA products, the latest loan limits, and numerous other resources to make their homebuying experience easier. Take a look at some of the reviews from other FHA.com visitors!