FHA Loan Approval: Why Credit History Matters
March 7, 2023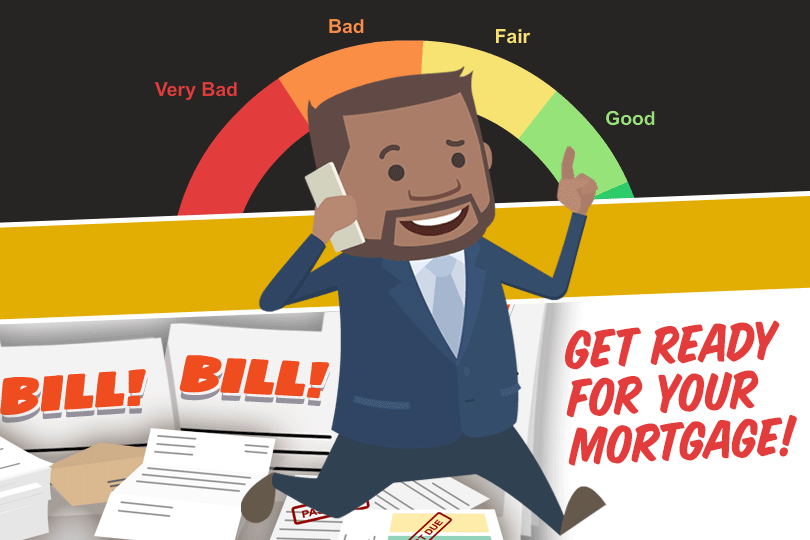 It's easy to assume that
FICO scores
are a lender's number one factor in approving a home loan. But FICO scores are just one factor the lender considers, along with your debt ratio,
verifiable income
, and
employment history
.
Did you know that your record of
on-time payments
is just as important as your FICO scores for getting FHA loan approval?
Some may wonder why this is. Some advice from the Consumer Financial Protection Bureau (CFPB) on this subject includes an important reminder; some late payments might hurt your ability to qualify for a mortgage more than others.
How is a lender expected to react if a loan applicant has late and missed payments on a home or apartment in their recent credit history?
Credit Reporting of Rental Housing Payments
CFPB notes that
credit reporting of rental history
is a factor to consider when applying for an FHA mortgage. "At least one of the big three consumer reporting agencies, Experian, uses rental payment and collection information in its credit reports."
And while it's true that not all rental properties report to Experian, CFPB also notes, "There are also specialty consumer reporting agencies that compile information" for landlords to help them screen applicants.
Aim for 12 Months of On-Time Payments
Consider NOT applying for a home loan until you have 12 months of consistent, on-time, every-time payments in your credit history.
This helps the lender justify approving your mortgage application. If your recent credit history shows a pattern of late or missed payments, it gets much more challenging for the lender to justify approving the loan.
FHA Positive Rental History Policy
The FHA updated its
single-family loan
policies to help those with 12 months of on-time payments on rental housing to use that record to qualify for the mortgage. According to HUD.gov, "FHA considers positive rental payment history as the on-time payment of all rental payments in the previous 12 months."
To use this "added factor" for loan approval, the lender must "obtain verification of the borrower's on-time rental payments and indicate via a new indicator within the Scorecard the submission of a positive rental payment history for the borrower."
As you can see from the above,
credit history
can definitely work in the borrower's favor when using rental history to qualify for a loan. It's not the only place where it matters, but your rental payment record is an important place you can start when planning for your home loan.
------------------------------
RELATED VIDEOS:
Homebuyers Benefit From the Work Done by Fannie Mae
HUD 4000.1 is Sometimes Called the FHA Handbook
Credit History Is Presented as Your FICO Score
Do you know what's on your credit report?
Learn what your score means.