FHA Home Loans and Your Income
October 21, 2019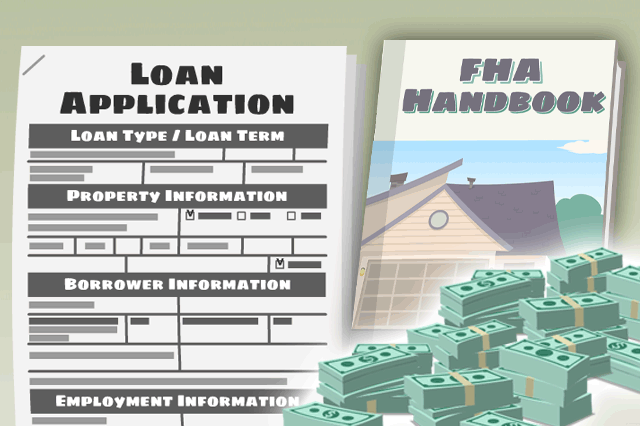 What do you need to know about FHA home loans and your income? To qualify for a mortgage loan you must have stable and reliable employment, and income that can be verified by the lender.
Not all types of income qualify for the lender's use when calculating your ability to afford the loan. But do you know the difference between acceptable income and unverifiable income?
FHA Loan Income Rules: Stable and Reliable
How can you demonstrate to the lender that your income is dependable and likely to continue? FHA loan rules say the lender must verify at least 24 months of employment, though it's not required that you have 24 months with the same company.
That is one way to determine the income is reliable--you have a work history. Another is by examining the nature of the work you do. It is true that those with traditional employment don't have the same kind of hoops to jump through when it's time to qualify for a home loan compared to self-employed borrowers.
But even a self-employed borrower, commission income earner, or small business owner can show a lender income that is stable and reliable if there is enough of a paper trail on the earnings. Your tax statements from the last two years or more will show the lender your patterns of income and earnings.
The lender is looking for a reason to justify the risk of issuing the mortgage. What your tax records and other paperwork tell the lender has a lot to do with patterns of income, not just the amounts of it.
Commission Income, Seasonal Work, Self-Employment
Commission income is not considered to be the liability some people think it could be in the home loan process IF there is enough history of those earnings to show the ebb and flow of the work and what constitutes a slow period versus what indicates the business may be in financial trouble, etc.
The longer you have worked as a self employed person, commission earner, seasonal employee, part time worker, etc. the better your chances are at loan approval because the lender has more data to work with that shows your ability to afford the loan.
Sometimes, thinking like a lender can make all the difference when it's time to plan your loan application. Do you know the basic requirements for income, employment, and credit that go into a home loan approval?
Learn more today about these rules to better prepare for your FHA home loan or refinance loan.
------------------------------
RELATED VIDEOS:
Annual Income Requirements for FHA Loans
Good Credit History Helps Get FHA Loans
Stay Informed About Your Mortgage Closing Costs
SEE YOUR CREDIT SCORES From All 3 Bureaus
Do you know what's on your credit report?
Learn what your score means.