The FHA Loan for Single Family Mortgages
September 2, 2019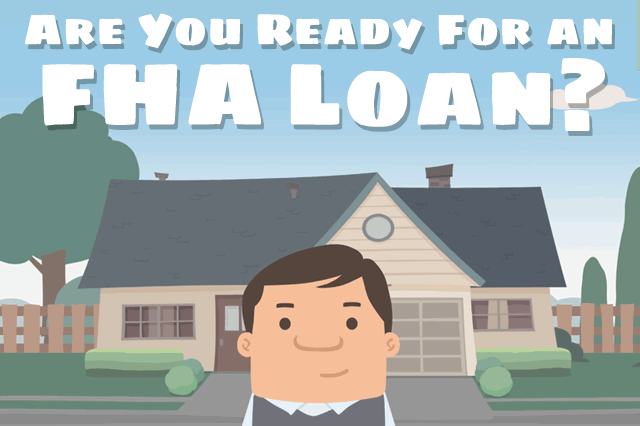 It's easy to get confused by the different types of FHA insured home loans to choose from. There are FHA 203(b) loans, the FHA 203(k) and many others. Do you ever feel like just asking the lender for "the same FHA loan everybody else applies for"?
That loan is called the FHA 203(b).
The FHA 203(b) loan insurance program is for people who want a single-family FHA insured mortgage loan. The FHA 203(b) "may be used to purchase or refinance a new or existing one-to-four family home in both urban and rural areas including manufactured homes on permanent foundations" according to FHA.gov.
For these
FHA guaranteed loans
, lenders offer loan terms at 15 or 30 years. The FHA does not set interest rates for these loans, instead they are negotiated between the borrower and lender.
When you compare the terms and conditions of some conventional mortgages to those offered under FHA 203(b), you'll learn a great deal. The 203(b) is often easier to qualify for thanks to more lenient credit requirements and the FHA's guarantee of the loan, protecting the lender from situations where the borrower may go into default or foreclosure.
FHA loans do not come with a no-money-down option, but compare the down payment that is required under the FHA program to conventional loans--you'll find it's much lower in many cases. FHA mortgages require a
down payment as low as 3.5%
, which the FHA allows to come from an employer, family member or charitable organization in the form of a gift if the borrower chooses to accept outside help for the loan.
All FHA loans originate from participating lenders. FHA does not offer direct financing or provide money to borrowers. FHA loans for new purchase homes and some kinds of refinancing require a credit check and a determination of the borrower's credit worthiness. But FHA loans are not necessarily credit score driven. The FHA looks for a history of reliable payments rather than using credit scores as the benchmark. In some cases a minimum credit score may be required, but the payment activity is a major part of approving or denying an FHA loan application.
But not every bank can offer an FHA home loan. Some lenders choose not to participate, and some lenders aren't given permission to offer them. The FHA requires a lender to get its approval before a bank can issue an FHA home loan-the FHA and HUD work together with its lenders to insure quality, regulatory compliance, and fairness in the lending process.
Many types of FHA insured home loans available besides the 203(b), but it's the one many FHA loan applicants are thinking about when they explore their options for purchasing a new home. Ask about your FHA loan options and you'll soon get plenty of information you can use to start your house hunting journey.
------------------------------
RELATED VIDEOS:
Your FHA Loan is Called a Mortgage
Monthly Payments Establish Good Credit
Understanding Your Loan Term
SEE YOUR CREDIT SCORES From All 3 Bureaus
Do you know what's on your credit report?
Learn what your score means.