FHA Loan Rules for Late and Missed Payments
September 10, 2022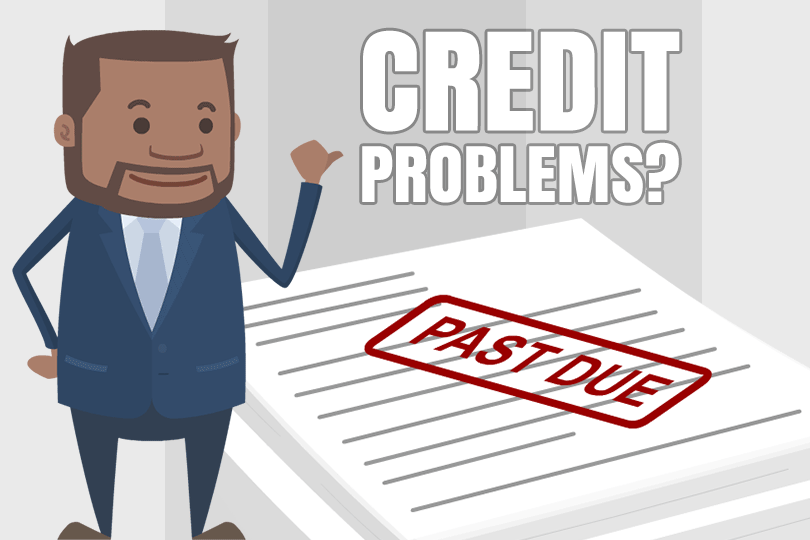 Some readers want to know the answer to an important question; can you get an FHA loan application approved even though you have late or missed payments on your
credit report
?
Borrowers can get into financial trouble even during the best economic times. Today's economy includes factors such as rising gas and utility costs, inflation, and employment woes. A few years back we didn't have the pandemic to worry about, but all of these variables are now important considerations.
Such financial pressures can make it challenging to stay on top of your finances, especially when preparing for a home loan.
Are you in danger of
missing payments
? Are you in danger of missing payments on your current rent or mortgage? Those missed payments in particular can be especially dangerous if you need to apply for a new FHA home loan.
If you want to buy a home or refinance one with an FHA mortgage, the going advice from most finance blogs is to avoid being late or missing payments for at least 12 months before you fill out loan forms for an FHA refinance loan or purchase loan.
Coming to the mortgage loan process with anything less than 12 months of on-time payments on your
credit history
makes it much harder for your lender to justify approving your loan application. And late/missed payments for housing complicates your lender's loan approval ability even further.
The "12 month rule" in the FHA loan rule book (HUD 4000.1) says that depending on circumstances, the loan must be "downgraded to a refer" and "manually underwritten" where late or missed payments on a mortgage have occurred within the 12 months leading up to the loan application. The FHA doesn't provide any leniency on this issue.
We can see the intent of these FHA loan rules in the instructions to FHA lenders who are processing
FHA cash-out refinance
loan applications:
"The Mortgage must be downgraded to a Refer and manually underwritten" if any mortgage "trade line" including mortgage line-of-credit payments, during the most recent 12 months reflects any of the following:
Three or more late payments of greater than 30 Days;
One or more late payments of 60 Days plus one or more 30-Day late payments; or
One payment greater than 90 Days late."
Having your FHA purchase or FHA Cash-Out Refinance loan "downgraded to a refer" increases the risk of having the loan denied, depending on circumstances.
There may be some consideration made in cases where FICO scores and other financial qualifications are otherwise strong. Was the late or missed payment a one-time problem and can you document that as being true?
This may lessen the danger of having your loan denied, but much depends on the lender. Any borrower who has late or missed payments of any kind in the last 12 months may wish to delay their loan application until they have reached 12 full months with no late or missed payments. It could make all the difference.
------------------------------
Learn About the Path to Homeownership
Take the guesswork out of buying and owning a home. Once you know where you want to go, we'll get you there in 9 steps.
Step 1:
How Much Can You Afford?
Step 2:
Know Your Homebuyer Rights
Step 3:
Basic Mortgage Terminology
Step 4:
Shopping for a Mortgage
Step 5:
Shopping for Your Home
Step 6:
Making an Offer to the Seller
Step 7:
Getting a Home Inspection
Step 8:
Homeowner's Insurance
Step 9:
What to Expect at Closing
Do you know what's on your credit report?
Learn what your score means.