Home Equity Trends at the End of 2022
December 15, 2022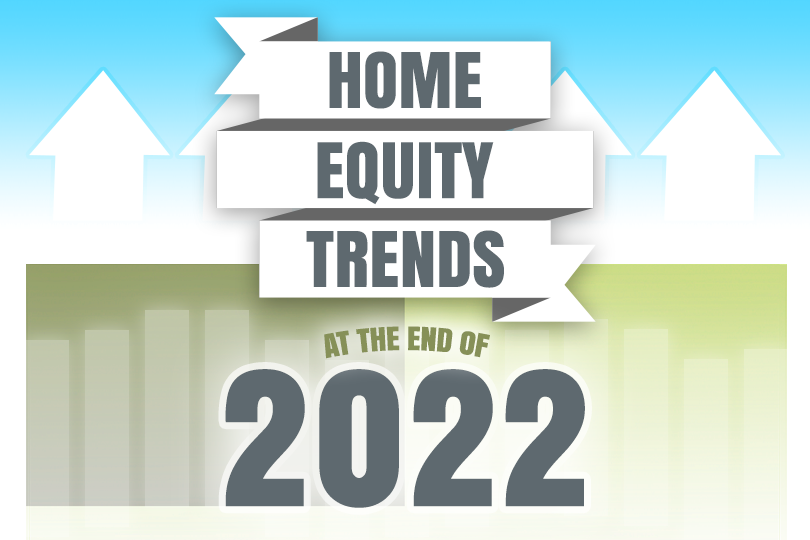 The mortgage industry has been moving into a different place since the summer seller's market of 2022.
The Fed's actions to raise interest rates have had an indirect effect on the housing market (the Fed sets the rates on federal loan funds, not mortgage loans directly) and conditions have started to cool to the point where mortgage rates have actually dropped in December with demand also slowing.
Slowing Demand, Lower Sale Prices
What does this mean? A reduced amount of demand makes it harder for a seller to demand higher prices and other conditions.
As the housing market cools off, a course correction for home equity is also a possibility. All the borrowers seeking home equity loans on their higher equity in 2022 are likely glad they acted early.
Why? All indications, at least according to certain mortgage industry sources, are that home equity is indeed starting to come back down to earth a bit. Consider what the publication Mortgage Industry News printed about a report by CoreLogic in 2022:
"By the end of the third quarter, mortgage borrowers had gained an average of $34,300 in home equity compared to the year before", but that equity growth, "was smaller than the increases recorded during the hot summer housing market" according to CoreLogic. In that same third quarter, a number of homes went "underwater" due to "weakening demand" and lower sales prices.
This Year's Gains Compared to Last Year
Yes, there were gains in this slowing housing market, but comparing this year's gains to previous years shows that prices, demand, and equity are beginning to look more familiar compared to the sharp increases of 2022.
What Does it Mean for You?
As conditions begin to return to something closer to normal in the housing market, there are some who may decide not to apply for a home equity loan and consider other options instead. Some want a home equity loan to make renovations or upgrades to their house, and there are plenty of alternatives to home equity loans to make that happen.
An
FHA 203(k) Rehabilitation Loan
, for example, can get the same end result but without the need to apply for a
home equity loan
or a
home equity line of credit
.
If you were thinking about a home equity loan earlier in the year but now aren't so sure, ask a participating FHA lender which loan options might be worth a look instead.
------------------------------
RELATED VIDEOS:
Get Your Questions Ready for Your Loan Officer
The Last Part of the Transaction Is the Mortgage Closing
Know What You Can Borrow With Prequalification
Do you know what's on your credit report?
Learn what your score means.