Is There an FHA Home Equity Line of Credit?
October 26, 2022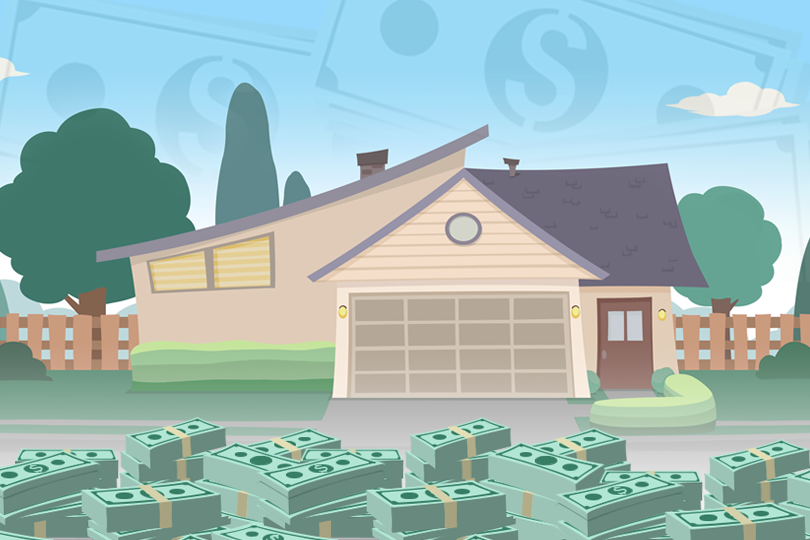 In times when house prices are on the rise, many borrowers want to know about their home equity line of credit options. A
home equity line of credit
is a type of loan product that allows you to borrow against the equity you have built up in the home over time.
The Consumer Financial Protection Bureau official site explains that
home equity
is how much your home is worth minus the amount of the mortgage you still owe. As you pay down your home loan, your equity increases.
How a HELOC Works
A home equity line of credit offers you a limited-time ability to "draw" from the account. You are borrowing money against your equity and your payments for these loans will begin during the draw period.
When the draw period ends, you cannot borrow more funds unless you make a new arrangement with the lender. You may find that HELOC interest rates are adjustable and depending on the terms of your loan you may not be able to pay off the loan within the loan term by making minimum payments.
Is There an FHA HELOC?
Unfortunately, there is no FHA version of a home equity line of credit. Participating lenders who offer FHA mortgages may also offer a HELOC option, but this would not be guaranteed by the FHA in any way. You will typically find that government-backed mortgages do not offer anything resembling a home equity line of credit.
Does that mean you cannot apply for a HELOC with an FHA mortgage? No. You are free to apply for a HELOC but you will want to consider a few things before doing so.
One of those considerations is the potential for an adjustable rate HELOC; you will want to run the numbers to make sure the rates and their potential adjustments don't create problems for you when you start making payments.
Another consideration? Your debt ratio at application time. Like with your original home loan, your lender will review your credit to see if you can truly afford the new loan. If your debt ratio is high, it may be harder for the lender to justify approving your HELOC application.
Is a HELOC a Good Idea?
The answer to this question may depend on why you are taking out the loan. If you are trying to consolidate credit card debt or other recurring financial obligations, the risk is that you may run up those debts again after paying them off with a loan--that would leave you with TWO payments rather than the one you would be dealing with if you had skipped the HELOC. Your goals for the funds may be just as important when deciding what to do as the loan application process itself.
Borrowers who want an alternative to a HELOC may consider an FHA Cash-Out Refinance loan which offers cash back at closing time once the loan and closing costs are satisfied.
------------------------------
RELATED VIDEOS:
Get to Know HUD
A Streamline Refinance Simplifies the FHA Loan Process
Using an FHA Loan Calculator
Do you know what's on your credit report?
Learn what your score means.