FHA Mortgages and Insurance Considerations
November 28, 2022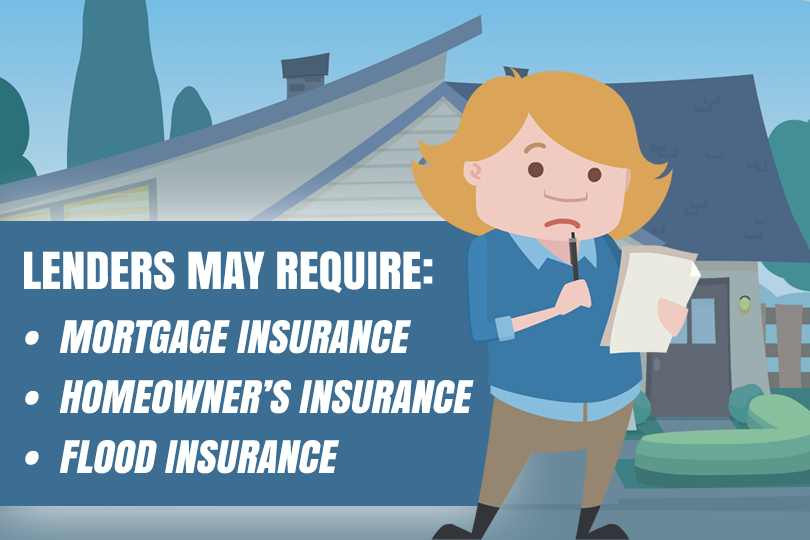 When it's time to commit to buying your new home, you will have some considerations to make where insurance is concerned. You will definitely need mortgage insurance, and some borrowers will also need
hazard insurance
.
If you are new to house hunting, you may not know (at first) that mortgage insurance and hazard insurance are not the same thing. Assuming they both do the same thing is an easy assumption to make, but the truth is that these two are actually quite different.
When you buy a home, you are typically required to carry
mortgage insurance
depending on circumstances. For example, if you apply for a conventional loan you could get out of mortgage insurance completely IF you are willing to put 20% down. That's not an option for some home buyers.
For FHA mortgages, you are typically required to pay for mortgage insurance for either 11 years of the lifetime of the loan, depending on how much down payment you make and other variables.
Who does mortgage insurance protect? Surprise--it's not you. Mortgage insurance is required to protect the lender should you default on your FHA loan. It does not protect you against fire, flood, theft, or storms.
That is the job of your homeowner's insurance, which protects you from loss in case of any scenario listed in your policy--and that means you are NOT covered for issues that are NOT named in the policy.
Some homeowners wrongfully assume, for example, that coverage for "water damage" means the policy will pay for damage caused by flooding. But this is not necessarily the case. Check with your insurer and you will soon learn, "rising water" coverage is different from protection from water damage.
If you don't specifically request
flood coverage
, you may not have protection against flooding. Be sure to ask your lender what is typical in your housing market and what you should know about any potential risks in this area.
In some cases you may not have a choice, A participating FHA lender may require certain types of insurance as a condition of loan approval such as in known
flood zones
, as well as any area prone to mudslides, hurricanes, or wildfires.
What happens if the danger from a flood or mudslide-type disaster isn't well-known. In some cases it is necessary to pay for a flood zone determination, for example. And the results of that determination could be very important; FHA loan rules do not allow loan approval for properties in "certain coastal flood zone areas" or special protected areas.
Your lender will instruct you if these rules apply for your transaction, but be sure to ask how much to budget for this procedure if it's necessary.
------------------------------
RELATED VIDEOS:
Here's the Scoop on Conventional Loans
When Do You Need a Cosigner?
Analyzing Your Debt Ratio
Do you know what's on your credit report?
Learn what your score means.