New FICO Score Rules Could Change the Game for Some Homebuyers
November 11, 2022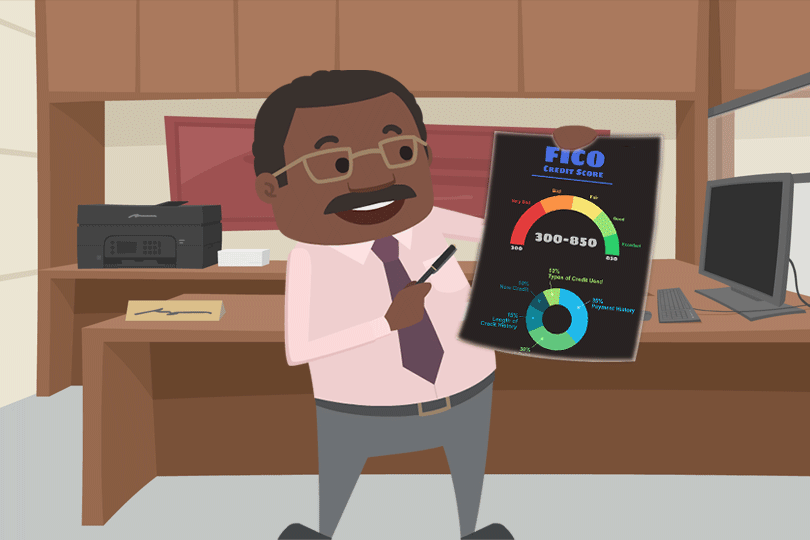 The Federal Housing Finance Agency or FHFA has announced major changes coming for FICO 10T and VantageScore 4.0, both of which can be used by lenders to approve borrowers for future Fannie Mae and Freddie Mac loans. But why are we discussing Fannie and Freddie in an article about FHA home loans?
Because it's entirely possible that such a move may affect other lending programs, especially if more borrowers trend towards
Fannie Mae
and
Freddie Mac
loans as the result of the changes. Other government loan programs may follow suit in the future. And what ARE those changes?
New FICO Score Models for Home Loans
On October 24, 2022, the Federal Housing Finance Agency (FHFA) announced "validation and approval" for the use of both the FICO 10T and the VantageScore 4.0 credit score models by Fannie Mae and Freddie Mac. This replaces the previous use of the "traditional" FICO score model used previously.
These changes will not happen instantly, or over night. There is a scheduled "multiyear transition period" and following that, participating lenders will be required to deliver loans with both scores when available.
The FHA and HUD's Changes
It's worth repeating that these changes are, at press time, scheduled for Fannie Mae and Freddie Mac loans only. But the FHA and HUD may be taking notes; there are already changes to the FHA program offering homeownership options to those who are first-time homebuyers using additional credit consideration for "positive rental history."
It's a move designed to offer lenders more flexibility to approve home loans. FHA and HUD may well have plans to move forward with a similar set of reforms to its own FICO score requirements if the Fannie/Freddie changes go well.
But at press time there is no announcement by the FHA or HUD discussing a wholesale adoption of new policies like those of the FHFA. That said? It's early days yet. Consider what the FHFA press release about the new
FICO score
rules adds about other steps the agency has taken to make credit qualifying more accurate.
While Fannie Mae and Freddie Mac "have already taken steps to expand equitable access to credit, such as enhancements to their underwriting systems, both FICO 10T and VantageScore 4.0 include new payment history information such as rent, utilities, and telecom payments when available."
Program Similarities
Sound familiar? The FHA and FHFA moves in their respective home loan programs are similar where positive rent history goes. Could we see more similarities emerge as time goes by? For some applicants it may be getting easier to qualify for a mortgage. FICO scores are an important part of the loan approval process, any reforms to the credit qualifying may be a big step forward in terms of getting more borrowers into more homes.
------------------------------
Learn About the Path to Homeownership
Take the guesswork out of buying and owning a home. Once you know where you want to go, we'll get you there in 9 steps.
Step 1:
How Much Can You Afford?
Step 2:
Know Your Homebuyer Rights
Step 3:
Basic Mortgage Terminology
Step 4:
Shopping for a Mortgage
Step 5:
Shopping for Your Home
Step 6:
Making an Offer to the Seller
Step 7:
Getting a Home Inspection
Step 8:
Homeowner's Insurance
Step 9:
What to Expect at Closing
Do you know what's on your credit report?
Learn what your score means.