Should I Make a Big Down Payment on My FHA Mortgage?
March 3, 2022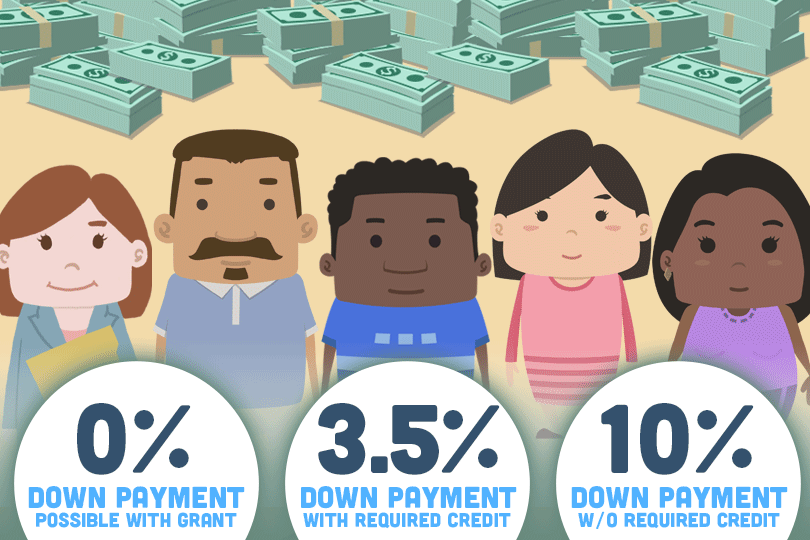 Why should some borrowers consider paying more money down on a low-down-payment mortgage like an FHA home loan? There are a number of motivations to do that but much depends on your financial goals for the loan and your current financial needs.
Yes, there IS an advantage to making a bigger down payment--what is that advantage? Simply put, the lower your principal balance is, the less your loan may cost over the long term. There are some disadvantages, naturally.
The biggest? That big outlay of cash. Not all buyers can afford to pay a large sum out of pocket for their home loans. In such cases, down payment assistance programs offered by state or local agencies can help those who qualify. The FHA itself does not offer these programs but your state government might.
Here's a downpayment "secret." Making a larger down payment isn't necessarily in your best interest. When is this true? In cases where you don't plan to keep the home long-term.
Paying a lot more upfront makes sense when the borrower intends on paying on the mortgage for a long time. If you pay less upfront you have a bigger monthly payment. But in cases where you don't plan on keeping the home for the duration of the mortgage, making a smaller down payment could make a lot more sense.
It's a lot like buying discount points to reduce the interest rate on your home loan. It's not really great use of your money to buy discount points when you know you won't keep the home for the entire loan term.
And as mentioned above, don't forget that you might qualify for downpayment assistance in your local area. But that's not the only place down payment help can come from. House hunters can accept gifts of down payment from family, friends, and/or employers.
The thing to remember? Such assistance must be properly documented--ask your loan officer how to do that before you accept a down payment gift. Never take the money first and ask later as it may cause a delay in your loan process.
Some may apply for an FHA mortgage, get approved for a downpayment assistance program, and take an extra step by negotiating with the seller to have them pay up to six percent of the sale price of the home toward your closing costs. That is another way to free up money you would have used on either the down payment or closing costs.
It pays to think long-term like this. Take your financial needs and goals into consideration but definitely think about your future plans and not just the immediate financial need.
Those who won't be moving again soon may wish to pay more today in order to save tomorrow. Those just buying a starter home might wish to think about how their needs may change over time before choosing to make that bigger down payment.
------------------------------
RELATED VIDEOS:
A Good Faith Estimate Provides Mortgage Information
Measuring Your Loan-to-Value Ratio
Monitor Your Credit Score
Do you know what's on your credit report?
Learn what your score means.