Foreclosure Relief and Other Disaster Assistance for Kentucky
December 17, 2021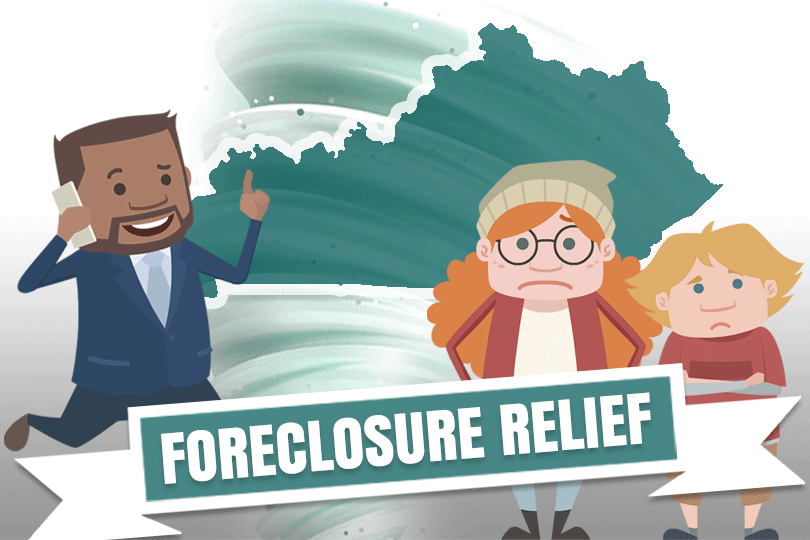 There is disaster relief for FHA borrowers who live in the federally declared disaster areas in the State of Kentucky. The HUD official site made the announcement which is effective as of December 10, 2021, following tornadoes, flood issues, and other natural disaster-related problems. A federally declared disaster area is entitled to relief up to and including help for FHA borrowers, as we'll explore below.
The presidential major disaster declaration affects several counties in the State of Kentucky:
Caldwell
Fulton
Graves
Hopkins
Marshall
Muhlenberg
Taylor
Warren
HUD.gov's announcement of this disaster declaration includes mention of relief provided to these areas on a "cost-sharing basis" for Caldwell, Fulton, Graves, Hopkins, Marshall, Muhlenberg, Taylor, and Warren counties.
HUD Disaster Relief = Foreclosure Moratorium
HUD offers immediate help to those facing foreclosure in the affected counties. This foreclosure relief comes for those with FHA mortgages in the form of a 90-day moratorium on foreclosures of Federal Housing Administration (FHA)-insured home mortgages.
According to HUD, the relief is official starting on the date of the Presidential major disaster declaration, and also provides relief in situations involving foreclosures of mortgages to Native American borrowers guaranteed under the Section 184 Indian Home Loan Guarantee program as HUD.gov reminds.
FHA Rehab Loans
FHA and non-FHA borrowers alike have an option to rebuild or replace homes damaged in these federal disaster areas using FHA 203(k) and FHA 203(h) rehabilitation loan options. The 203(k) Rehab loan is offered to any financially qualified applicant, but the FHA 203(h) Rehab loan is specifically for recovering from a disaster. You can use these loans to purchase, replace, renovate, or refinance a home.
What's more, FHA 203(k) and FHA 203(h) programs may be used together when recovering from a disaster. Do you need help knowing how to apply for or use this relief? Contact your loan servicer as soon as possible or call the FHA Resource Center (1-800-304-9320).
It's never safe to assume that assistance with a mortgage is automatic. If your home was damaged or destroyed in a national disaster you should contact your lender as soon as possible to learn what options are open to you and to learn how to make arrangements for loan assistance should you be in danger of missing payments after the disaster.
------------------------------
RELATED VIDEOS:
Get to Know HUD
Your HUD-1 Settlement Statement
Protect Yourself Against Identity Theft
Do you know what's on your credit report?
Learn what your score means.