Disaster Relief from the FHA and HUD
September 23, 2021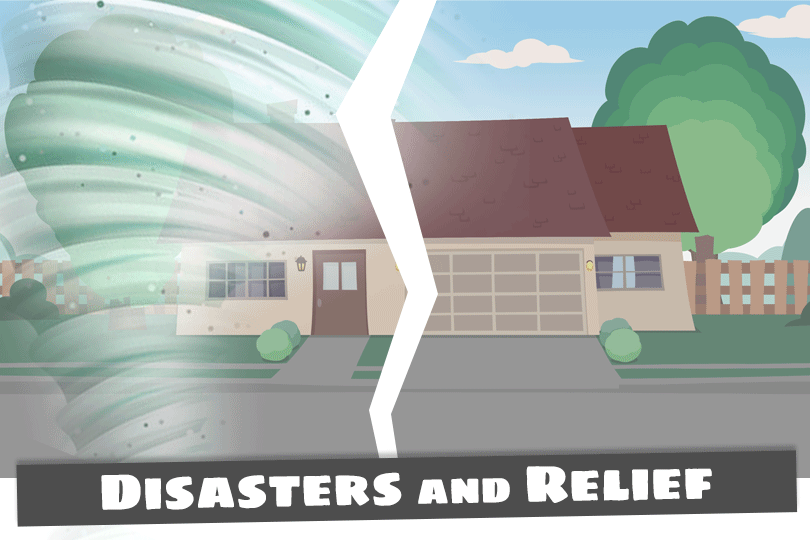 In September 2021, the Department of Housing and Urban Development issued multiple announcements about FHA loans and disaster relief for portions of the country that have experienced fires, floods, and hurricanes and have since been declared federal disaster areas.
There is individual assistance from official websites available from participating lenders as well as help for communities affected by these incidents but if you're reading this page chances are good you seeking individual help for your immediate needs as well as for future management of your home loan.
The FHA and HUD have issued some seven announcements in ten days related to disaster relief. The first of those (issued on September 1, 2021) includes the following related to disaster relief measures for those who are in presidentially declared federal disaster areas.
Foreclosure Relief
The standard in these situations is an automatic 90-day moratorium on foreclosures of Federal Housing Administration (FHA)-insured home mortgages beginning on the date of the major disaster declaration. Call the FHA Resource Center at 1-800-304-9320 for assistance. The amount of flexibility or the potential for additional flexibilities in your options depends greatly on how soon you begin.
FHA 203 (h) Rehab Loans for Disaster Victims
FHA Section 203(h) Rehabilitation Loans for disaster victims offers FHA loans to those in federally declared disaster ares who had homes "destroyed or damaged to such an extent that reconstruction or replacement is necessary and are facing the daunting task of rebuilding or buying another home"
FHA Section 203(k) Rehabilitation Loan Program
This option "...enables those who have lost their homes to finance the purchase or refinance of a house along with its repair through a single mortgage. It also allows homeowners who have damaged houses to finance the rehabilitation of their existing single-family home."
This type of mortgage relief is offered to anyone in a Presidentially-declared federal disaster area, but no matter where you are, if you are a homeowner with damage to your home by a natural disaster it is crucial to contact your loan servicer immediately to learn what options you have.
If you act prior to missing any payments or being late on a mortgage payment, you will have a much wider range of options. But keep this in mind; any foreclosure moratorium rules you may need to take advantage of are not indefinite--a suspension on foreclosure actions on homes purchased with an FHA mortgage in a federal disaster area is a temporary measure only.
One that is intended to give you time to make the arrangements including contacting the lender, calling FEMA helplines, applying for individual assistance programs, etc.
If your home has been destroyed (or is basically uninhabitable) do not stop making payments or fail to make arrangements to adjust your mortgage accordingly--you will need to take steps to recover from the damage but don't assume you are not still liable for your monthly mortgage until your loan officer tells you otherwise.
If you need assistance with your mortgage loan it is a good idea to check the official site of the Federal Emergency Management Agency (FEMA) and the Small Business Administration as you may have additional options as a homeowner in a disaster area to borrow money to repair or replace the home.
------------------------------
RELATED VIDEOS:
Get to Know HUD
Your HUD-1 Settlement Statement
Protect Yourself Against Identity Theft
Do you know what's on your credit report?
Learn what your score means.