What You Should Know About Refinancing and FICO Scores
July 17, 2016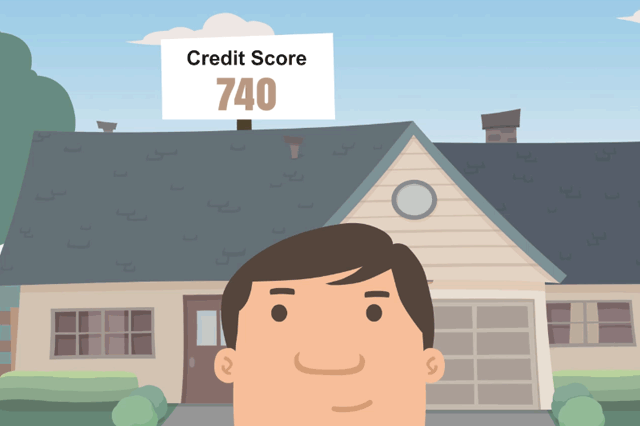 For borrowers with a home loan who are looking at refinance loan options, the FHA loan program offers several choices. Some of them feature no FHA-required credit check, while others do. What should you know about FHA loan
FICO score requirements
and related issues when considering your
FHA refinance
needs?
Your options and choices may depend greatly on your plans for the loan. Do you have questions about getting cash back on the transaction? Are you trying to get into a lower
mortgage payment
? Cash back transactions do require a credit check. FHA loan rules provide for certain minimum FICO scores (580 and above for maximum financing) but lender standards are often higher. Many sources report that credit scores in the mid 600s may be required while some lenders may be willing to work with borrowers with FICO scores in the lower 600s depending on the lender.
Just as with new purchase home loans, FICO scores can be an important factor for FHA cash out refinance loans. According to
EllieMae.com's report
on FICO score requirements from lenders, some borrowers with FICO scores at 612 had more difficulty-which may also have been due to additional factors in the refinance loan, not just FICO scores. Additionally, applicants with FICO scores in the mid 600s seemed to fare better.
Loan-to-value ratios and
debt-to-income ratios
also factored into these decisions, but if your FICO scores are marginal and OTHER aspects of the application are ALSO marginal, getting loan approval may be more difficult.
FHA refinancing does not depend on your having an existing FHA mortgage unless you seek Streamline Refinancing, which does require an existing FHA mortgage (see below). A borrower seeking to refinance a non-FHA loan such as a VA mortgage or conventional loan may apply to refinance these non-FHA loans with an FHA cash-out refinance loan option. (FHA cash-out refinancing also comes in a no cash-out option depending on the lender.)
FHA Streamline Refinance
Are you paying on an existing FHA loan? Are you interested in lower mortgage rates and/or monthly payments? The
FHA Streamline Refinanc
e loan is the option you should discuss with a loan officer.
Streamline refinancing has no FHA-required credit check or appraisal in most cases. Your lender is free to require one but depending on circumstances you may not need to fill out a new credit application if the lender permits. If you are required to credit qualify, your FICO scores become important as well as your debt-to-income ratio, the same as with FHA cash-out refinance loans and new purchase loans.
It is important to remember that FHA Streamline Refinancing does not permit money back to the borrower, unlike FHA cash-out refinancing which does. Your FHA refinance options give you freedom to refinance your mortgage with any participating lender; staying at your current financial institution is not required.
All FHA borrowers are free to find the most competitive rates and terms available from a participating lender. Shopping around for the best terms and rates is always a good thing.
------------------------------
RELATED VIDEOS:
A Few Words About Bankruptcy
Analyzing Your Debt Ratio
When Do You Need a Co-signer?
SEE YOUR CREDIT SCORES From All 3 Bureaus
Do you know what's on your credit report?
Learn what your score means.