Home Loan Approved or Denied: When the House Is the Problem
August 1, 2023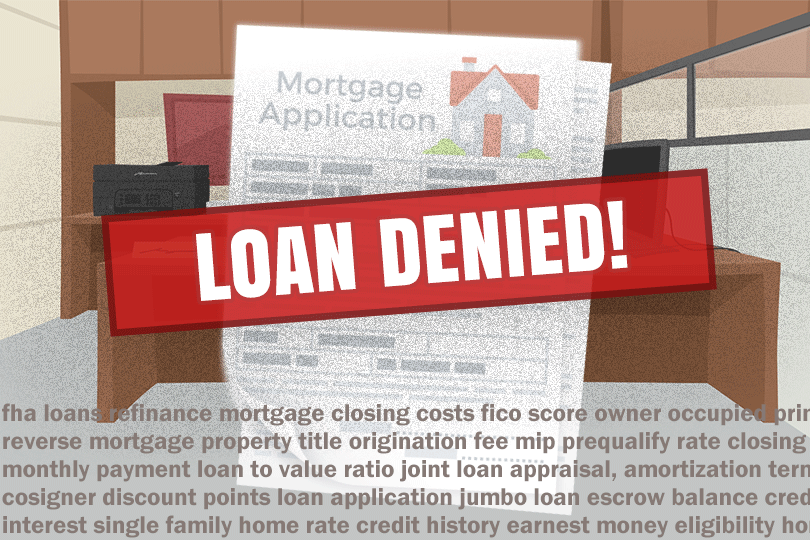 Many people think about what it means to be
turned down for a home loan
and assume it's typically the borrower's fault.
And in some cases, that is correct. But what about circumstances where the borrower's credit, employment, and other qualifying factors are just fine in the eyes of the lender, but the home loan is denied anyway?
What causes this scenario? In many cases, the property's condition, location, or type could be to blame.
FHA Home Loan Approval and Home Location
Did you know your home can't be within a certain range of high-voltage lines, mining operations, or protected coastal barrier areas? Sometimes the location of the property makes it unsuitable for an FHA mortgage.
A home may not qualify for a loan if it's too close to a gas station, airport, or other operations. In some cases, a home not zoned for residential may be an issue, but this has more to do with local laws than FHA regulations.
FHA Loan Approval for Size and Use
Investment properties
can't be approved for FHA mortgages for single families. You can buy a home up to four units large, but if you don't plan on occupying the home, you won't be approved for an FHA mortgage.
If you want to buy a home larger than four units, the single-family FHA mortgage isn't an option.
FHA loans can't be approved for purchasing unimproved land with no plans to build in conjunction with the loan, and FHA loans cannot be used to purchase "excess land" that isn't needed to purchase and occupy a single-family home.
FHA Loan Approval Rules for the Overall Condition of the Property
One of the factors in FHA home loan approval is whether the home has enough "remaining economic life" in it to make it a good investment.
What good is a house you cannot sell at the end of the loan term? That's the goal for the home's condition, keeping the property in good enough condition that it retains value and can be sold at any time, including the very end of the mortgage.
If the house doesn't have that much remaining economic life, it may not be approved for a mortgage unless you consider a rehab loan to renovate the property.
------------------------------
RELATED VIDEOS:
Annual Income Requirements for FHA Loans
Good Credit History Helps Get FHA Loans
Stay Informed About Your Mortgage Closing Costs
Do you know what's on your credit report?
Learn what your score means.