How Much Do Credit Mistakes Hurt Your Loan Approval Chances?
March 22, 2023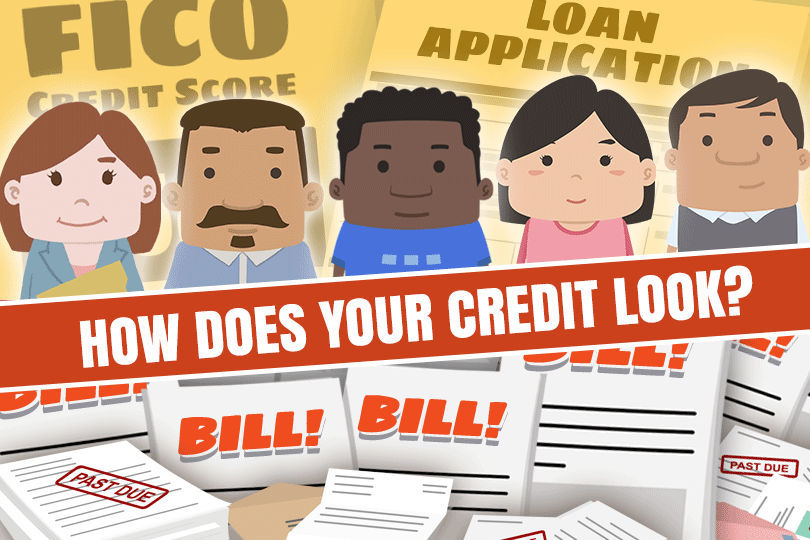 Do
credit mistakes
hurt your chances at FHA home loan approval? That may depend on the nature and severity of the credit mistake.
For example,
bankruptcy
may stay on your credit report for as long as seven years, but a
missed payment
may fall off your report or not be as significant after 12 months have passed.
Ideally, you want to avoid missed payments at least in the 12 months up to the loan application. But there are other things to consider, too.
The timing of credit applications and the amount of debt you carry in your credit accounts are things your lender will take a close look at before deciding to approve or deny your mortgage.
Some Credit Mistakes Are Beyond Your Control
Did you lose your job during the pandemic? Have you been laid off and were forced to make arrangements to pay your credit while sorting out your finances? Some FHA lenders may be willing to overlook certain credit issues if you can demonstrate it was a one-time issue beyond your control.
Much will depend on the nature of the credit problem and the lender. In some cases, the law may require the lender to overlook certain types of debt.
Medical debt collections, for example, may not count against you as an FHA loan applicant depending on circumstances but such issues are handled on a case-by-case basis. Don't assume you won't qualify, ask a lender to show you what may be possible.
What Hurts Credit the Most?
The credit card giant American Express has some advice for its customers that is also very useful here. When you apply for a line of credit and get a "hard inquiry", that can lower your credit score "by about five points," according to AMEX, at least when applying for a personal loan.
The hard inquiry is to be avoided in the months leading up to your mortgage application, it is best to delay applying for any new credit until after you have closed the mortgage deal and accepted the keys to your new home.
How Bad Does it Hurt Your Credit to Apply for a Loan?
This may seem like an identical question to the above, but in this context, we're talking about how often you can approach different mortgage lenders to get estimates on a possible
FHA mortgage loan
. That isn't quite the same as formally applying for the loan, but it's still a legitimate credit concern.
In general, you can get estimates from as many mortgage lenders as you want for between 30 and 45 days depending on the lender and other factors. Doing so within that time frame generally won't result in a major blow to your FICO scores.
The multiple inquiries must be specifically mortgage-related, but in the mortgage industry, it's understood that the borrower will shop around for a home loan, so you won't find your FICO scores taking a major hit just because you want to compare rates among multiple lenders.
------------------------------
RELATED VIDEOS:
Annual Income Requirements for FHA Loans
Good Credit History Helps Get FHA Loans
Stay Informed About Your Mortgage Closing Costs
Do you know what's on your credit report?
Learn what your score means.