Things to Remember About Buying a Home in 2023
December 30, 2022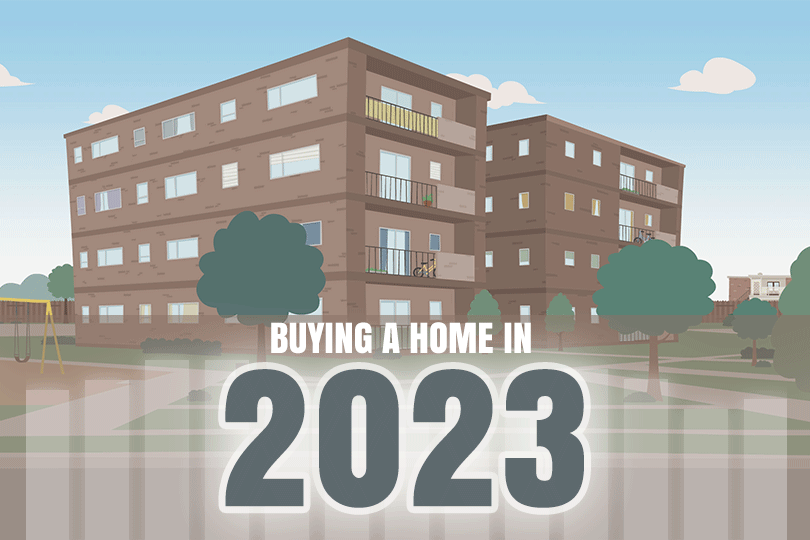 Are you interested in buying a home with an FHA mortgage in 2023? There are some important factors to remember going into the 2023 housing market.
An article published at Forbes.com quotes a Chief Economist at Realtor.com as saying in the wake of a strong seller's market in 2022, the new year may bring "nobody's market," in the form of some gains for buyers but with higher prices and homes remaining on the market longer than they did in 2022. That's really no surprise given how hot the seller's market was in 2022.
But there are other considerations. House prices are likely to fall some, and interest rates may do some lowering of their own. But where mortgage rates are concerned, some in 2022 speculated that those gains might not be realized until well into the new year.
That means a borrower waiting for just the right time for mortgage rates may be waiting for a while. But if you are still in the planning and saving stages of your mortgage, when you are ready to fill out loan documents you may find the mortgage market more borrower-friendly.
Just don't expect the market to return overnight to those four percent-range interest rates we all got spoiled on for several years.
We're likely to see rates flirting with the five percent range at some point, but there are many variables that could influence that along the way come 2023.
The best advice going into the new year if you are not quite ready to commit? Don't rush. Don't let market conditions dictate your behavior when it comes to buying a new home.
If the rates aren't low enough for your liking at application time, ask a lender if it makes sense to wait. You'll want the advice just in case market trends indicate that another rate hike might be coming.
And you'll want the advice simply to see what the lender advises--you can compare that advice to the information you get from competing lenders. Who talks straight with you? Who gives you a real answer to your direct questions? These are all important factors when shopping around for a loan.
And what if interest rates dip in the meantime but you aren't ready to commit to the mortgage? It's a bad idea to let circumstances back you into a corner and force you to act...it's better to wait when you aren't ready no matter what mortgage rates are doing.
If your credit isn't ready for the lender to review, it won't help to apply when rates are lower--if you risk being turned down for the loan it makes sense to wait until your credit is ready.
Remember that if you must apply for a loan with lower FICO scores than you'd like, a bigger down payment may give the lender more justification to approve your mortgage than without it.
If you anticipate having to apply for an FHA loan without being able to take more time to work on your credit, consider making the larger down payment and prepare accordingly.
------------------------------
RELATED VIDEOS:
Annual Income Requirements for FHA Loans
Good Credit History Helps Get FHA Loans
Stay Informed About Your Mortgage Closing Costs
Do you know what's on your credit report?
Learn what your score means.