Home Loan Denials and Debt Ratios
December 18, 2022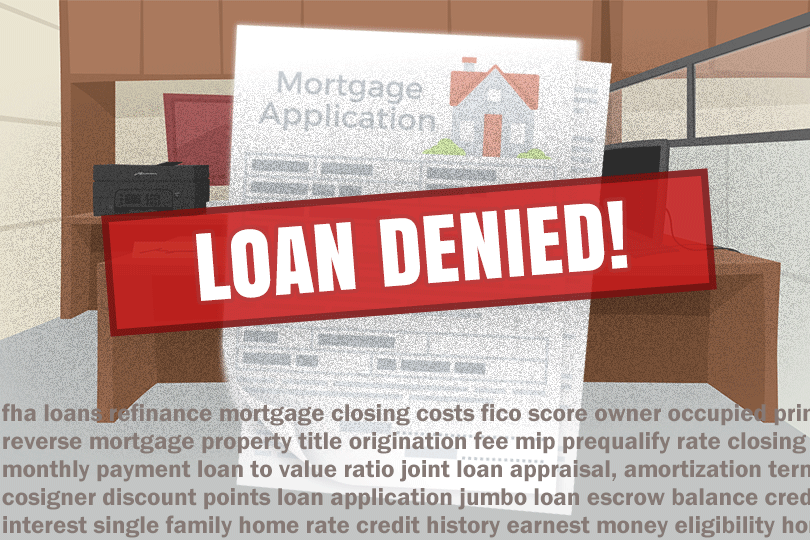 There are many mortgage industry trends to pay attention to when you are in the planning stages of buying a home with an FHA mortgage. Interest rates, house prices, the cost of third-party services like appraisals and home inspections. There is a lot to keep track of.
And there are just as many industry players noting these trends. One of them is the Consumer FInancial Protection Bureau (CFPB), which examines a variety of issues related to buying and owning a home on behalf of consumers.
CFPB Examines the Numbers
CFPB has published observations about the first and second quarter of 2022, and the leading causes of home loan denial during those periods. What were the findings?
Interest rates
and
rising costs
have created more financial burdens for typical Americans, and those financial pressures have resulted in higher
debt ratios
among certain segments of the home buying public.
CFPB examined data submitted by 55 financial institutions, noting that for some 45% of all applications rejected by lenders for hispanic and black applicants, elevated debt-to-income levels are the reason.
Some segments of the population seem to be disproportionately affected by these factors, and find themselves at a disadvantage as a result. But it's possible to change your debt ratio over time, and you can do so before filling out home loan application forms.
How to Work on Your Debt-to-Income Ratio
To work on your
debt-to-income ratio
or DTI, you should first understand that there are benchmarks the lender will use to decide whether you qualify for the home loan or not. These may vary from lender to lender as many financial institutions have different standards.
Your debt ratio is basically the amount of your monthly debt obligation subtracted from your monthly income.
Maximum DTIs will vary depending on the lender but in general you should try to keep your debt ratio below 43%. That means less than half your income is taken up by outgoing debt each month.
You want to begin reducing the amount of debt you carry as early in the home loan planning process as possible. One thing to remember about lowering your debt ratio?
It's not necessary or even advisable to close a credit card account once you have paid it off. Just reduce the amount you pay out each month, leave the accounts open as the older your credit accounts, the better it is for your credit report.
------------------------------
RELATED VIDEOS:
FHA Loans Have Eligibility Requirements
The U.S. Government Backs Mortgages Through the FHA
Financed Properties Must Meet FHA Minimum Standards
Do you know what's on your credit report?
Learn what your score means.