Is There an FHA Home Equity Loan?
October 27, 2022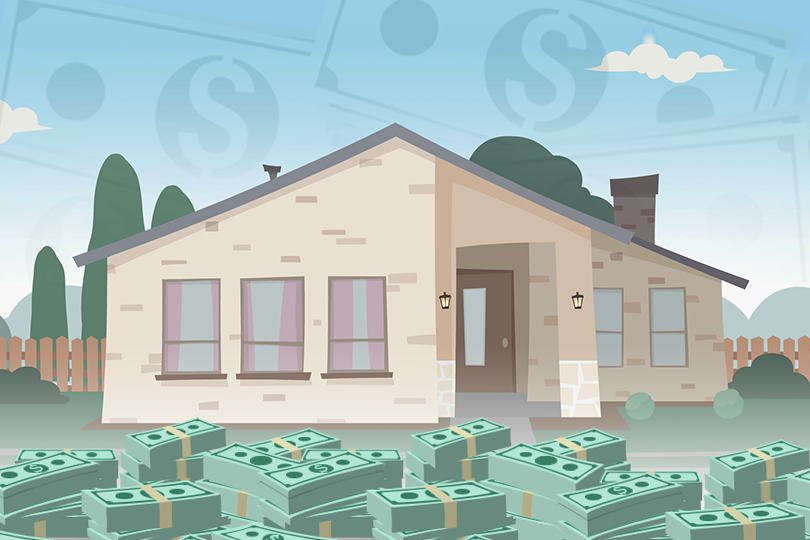 The Consumer Financial Protection Bureau defines a home equity loan as a type of loan that uses the equity in your home for the collateral. Equity is the current value of your house minus what you still owe on the existing mortgage loan.
Does the FHA offer a
home equity loan
? Let's examine what happens in a home equity loan and compare those features to FHA loan products to see how they compare.
For a home equity loan a borrower typically gets loan funds in a lump sum with a fixed interest rate. Borrowers who default on a home equity loan may face foreclosure. Borrowers who want a home equity loan are wise to consider their motivations for applying. If you want to use a home equity loan to pay off revolving debt, it's smart to consider other options first.
Don't Pay Off Credit Card Debt With a Home Equity Loan
Why? The Consumer Financial Protection Bureau has some advice in this area, stating, "you should explore alternatives with a credit counselor that do not potentially put your home at the risk of a forced sale."
Part of the reason for that advice? It's too easy to run up more debt on a credit card you have used your home equity to pay off. If that happens, then you are saddled with both the loan and the new credit card debt, making things worse than when you had started.
It's also a lousy idea to use a home equity loan to make investments with; those who lose their investment funds must still pay back the home equity loan with nothing to show for it.
Home equity loans, like
FHA refinance loans
, feature upfront costs, so you want to factor those expenses in when shopping for your loan.
Does the FHA Offer a Home Equity Loan?
The technical answer is no. There is no product offered by the FHA specifically called an FHA Home Equity Loan. However, that does not mean you cannot borrow against the equity in your home using an FHA mortgage.
The way to do so is by applying for an FHA Cash-Out Refinance loan. This is a mortgage that refinances your original loan whether it is conventional, FHA, VA, etc. As long as you have enough equity in your home, you can apply for this FHA loan which features cash back to the borrower at closing time once the original loan, closing costs, and other expenses are satisfied.
With an
FHA Cash-Out refinance
, you want at least 20% equity in your home, which is why it's difficult for some borrowers to refinance in this way in the earliest stages of owning the home. But once you have made enough payments and have sufficient equity, you can apply for a cash-out refinance.
You don't have to use the same lender you used to buy the property for the FHA Cash-Out loan. In fact, it pays to shop around for a lender who can offer you the most competitive interest rates and terms.
------------------------------
RELATED VIDEOS:
You're Almost There When You Get Your Loan Approval
Learn About the Mortgage Insurance Premium (MIP)
Pre-approval Starts the Mortgage Process
Do you know what's on your credit report?
Learn what your score means.