FHA Appraisal Rules: Heating and Air Conditioning Systems
September 8, 2022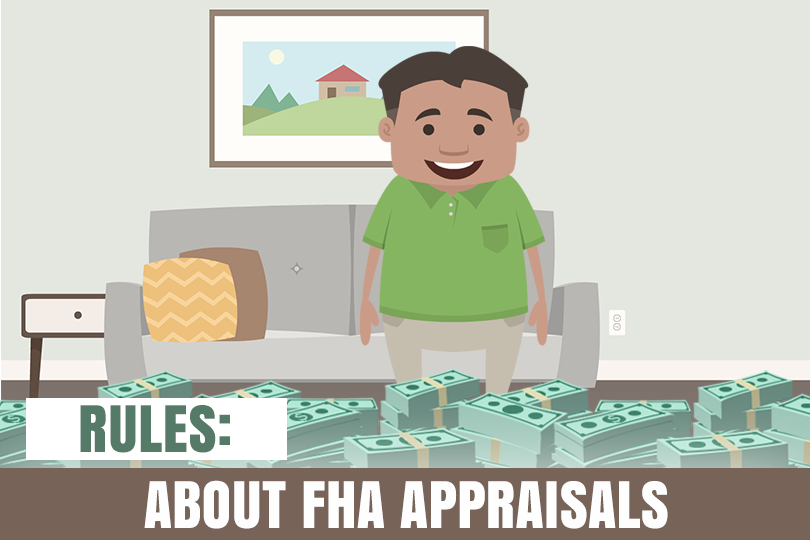 Some borrowers want to know if a house must have central heating and air conditioning (HVAC) in order to be FHA approved? Will a home survive an
FHA appraisal
without an HVAC system?
FHA loan rules
for appraisals do address this issue and the answers to this question are found in HUD 4000.1.
That rulebook includes the following instructions to the FHA appraiser:
"The Appraiser must examine the heating system to determine if it is adequate for healthful and comfortable living conditions, regardless of design, fuel or heat source."
HVAC Appraisal Rules
That general rule isn't the only guideline. An FHA appraiser is likely to require corrections if a "permanently installed" HVAC systems does not do the following:
Automatically heat the living areas of the house to a minimum of 50 degrees Fahrenheit.
Provide healthful and comfortable heat.
Rely upon a fuel source that is readily obtainable.
Have "market acceptance"
Operate without human intervention for extended periods of time.
And regardless of all of the above, a heating/cooling system that is not safe to operate is not permitted.
Is Central Air Conditioning A Requirement?
Is central air required? HUD 4000.1 states clearly, "Central air conditioning is not required" but if installed, it must be operational.
The rulebook adds that in cases where the air conditioning system is not operational, "the Appraiser must indicate the level of deferred maintenance, analyze and report the effect on marketability" and include the cost to "cure" the problem.
FHA Loan Rules vs. State Law or Local Building Code
FHA appraisal rules are often supplemented by state/local building code or other local guidelines which must also be satisfied. FHA loan rules are not the only ones that apply. Furthermore, FHA loan rules cannot override state or local requirements and in many cases FHA appraisal rules defer to the local authority. This is especially true for any issue that may require a health department guideline (wells and septic tanks, for example) or a similar determination.
If you aren't sure how a specific issue in the home may affect the appraisal, ask a lender or real estate agent what is typical in that housing market compared to the home you are considering. Remember, FHA appraisal rules depend on state and local building code for many issues--consult the local authority to see what is acceptable under the law in your housing market for best results.
------------------------------
RELATED VIDEOS:
Here's the Scoop on Conventional Loans
When Do You Need a Cosigner?
Analyzing Your Debt Ratio
Do you know what's on your credit report?
Learn what your score means.