Getting Help With Your FHA Mortgage Down Payment
July 21, 2022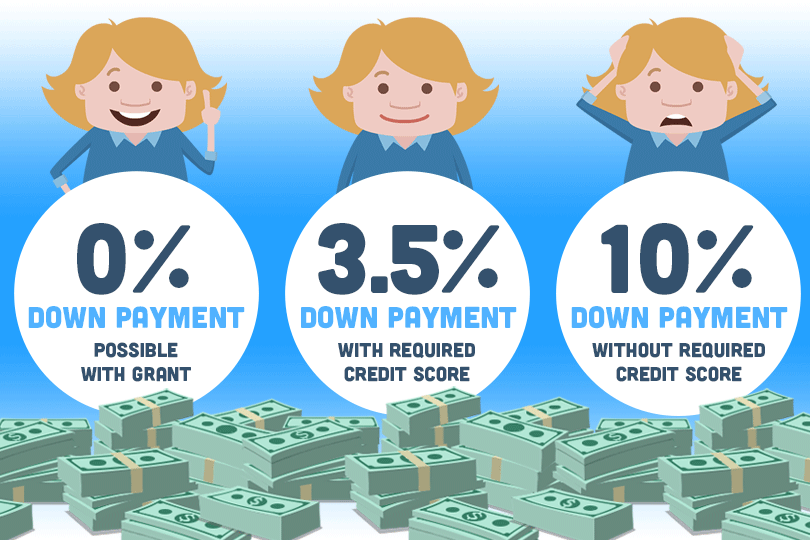 Are you a
first-time homebuyer
? If you are looking for a home to buy with an FHA mortgage the idea of saving up for your down payment might feel intimidating. But as a first-time homebuyer, you have options for
down payment help
that can offset your upfront costs.
These options can include a parental contribution for your
down payment
, and they can also include seller concessions. In cases where you use an FHA loan to build a home on land you already own you may be able to use land equity as part of your down payment.
Much depends on circumstances and lender guidelines, be sure to ask about this option if it applies to you.
It is smart to keep these options in mind, and if you balk at the idea of your parents contributing toward your down payment funds, keep in mind that some sources report more than a quarter of FHA loans (at one time) featured such assistance.
That information is according to the Wall Street Journal, which reports 26% of FHA loans from a specific time period included loans with parental financial help. Some may balk at the notion of asking a parent for a down payment loan, but plenty of borrowers find their parents willing to volunteer funds instead.
The parental down payment gift is an informal tradition, and as long as your parent understands there are specific FHA loan rules that govern these gifts, the process can be fairly straightforward.
And what about those who have parents who ARE willing to make a loan for some of your home loan expenses?
Borrowers who have reservations about this should know about the option to negotiate with the seller for a contribution of up to six percent of the price of the home toward closing costs instead. You don't need to worry about borrowing from your parents when the seller may be willing to negotiate this option.
What do first-time borrowers need to know about parental assistance for a down payment? The funds must come from approved sources, and will be subject to lender scrutiny. Your parents cannot use money from a credit card cash advance, payday loan, or similar sources to provide a down payment gift.
The gift must include a letter stating the source of the funds and acknowledging the gift meets lender requirements for those funds.
Talk to a participating FHA lender today about your home loan options and your down payment requirements, especially if you are getting a down payment gift. Depending on circumstances your lender may ask you to "season" any down payment funds you have in an account for a specified period of time. Be sure to ask if that is applicable to your loan.
------------------------------
RELATED VIDEOS:
Annual Income Requirements for FHA Loans
Good Credit History Helps Get FHA Loans
Stay Informed About Your Mortgage Closing Costs
Do you know what's on your credit report?
Learn what your score means.