How Many Mortgage Payments Can I Miss
July 17, 2022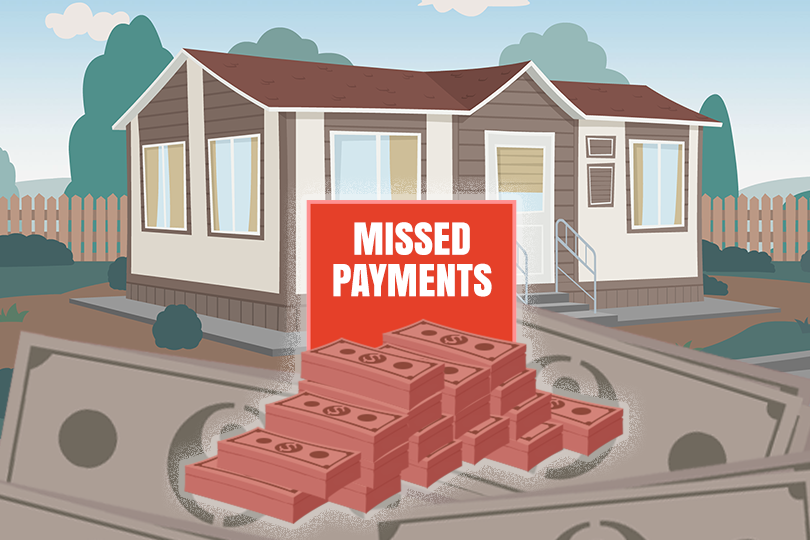 How many months can you miss your mortgage? It's a common question and one you should know the answer to long before you actually need to consider such a question. If you own a home and do not have a plan for what to do if your finances require you to consider missing a payment, you aren't as well-prepared for owning the home as you think.
FHA home loans have important options that can help you save your home from foreclosure, but if you don't ask fast enough, you won't be able to take advantage of those options.
Because it takes fewer missed mortgage payments than you might think to begin the foreclosure process. Plenty of people misjudge this process; don't be one of them.
What Happens When I Miss ONE Mortgage Payment?
Your first late or missed FHA mortgage payment will be reported to the credit bureaus including Equifax. Experian, and TransUnion. In general, your loan officer may not (or may not be allowed) to start foreclosure proceedings if you have missed a single FHA mortgage payment, but don't expect that restraint to last if you continue to miss payments. Late fees and other charges may apply.
What Happens When I Miss TWO FHA Mortgage Payments?
After 45 days your account may be referred to someone for special attention, and at 60 days past due a missed second mortgage payment is likely to include another late fee. Your lender will reach out to you during this time and it's important to make contact as quickly as possible if you want to save your house.
What Happens When I Miss THREE FHA Mortgage Payments?
Your mortgage is officially declared delinquent. In general, you have 30 days to make arrangements with the lender or bring the loan current. If you fail to do either, your lender may begin making arrangements for a foreclosure. You only have one chance left to save your home before it goes into a foreclosure sale or other option.
What Happens When I Miss FOUR FHA Mortgage Payments?
If you miss four payments without making arrangements with your lender to save your home, your lender has the option to begin foreclosure. You will be charged attorney fees for these processes. You may be unable to save your home if you have missed the fourth payment and have not made arrangements with the lender.
Contact Your Loan Officer Immediately
The sooner you act, the more options you have to save your home. Loan forbearance, loan forgiveness, and other options may be offered to you if you act quickly. A short sale or a deed-in-lieu of foreclosure may be your only options if you wait too long to contact the lender and begin making arrangements.
------------------------------
RELATED VIDEOS:
Annual Income Requirements for FHA Loans
Good Credit History Helps Get FHA Loans
Stay Informed About Your Mortgage Closing Costs
Do you know what's on your credit report?
Learn what your score means.