HUD Announces Funding for Fair Housing Organization
June 19, 2022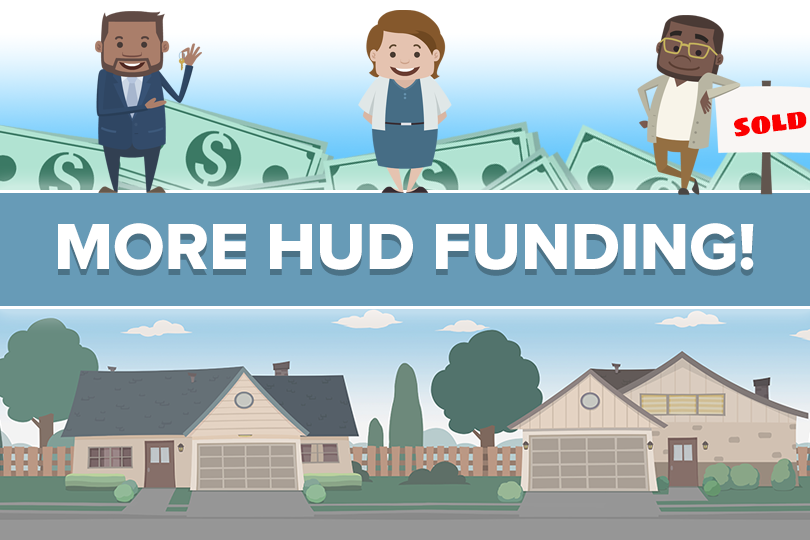 The
Department of Housing and Urban Development
has announced more HUD funding to help Fair Housing agencies fight violations of the Fair Housing Act including illegal discrimination in the housing process. It's the latest move in a wave of actions the agency has taken in 2022 to raise awareness of
housing discrimination
and the recourse people have when facing it.
What is different about 2022 that has agencies like HUD working on these issues? That's due in part to the American Rescue Plan of 2021, which includes mentions that "fair housing enforcement and education and outreach services are an essential component of protecting persons from housing discrimination."
Among the latest moves to support fair housing enforcement is HUD's funding support for Fair Housing organizations "working to end housing discrimination" according to a press release on the official site. The funding is made possible via the HUD Fair Housing Initiatives Plan (FHIP).
FHIP money under this program is offered as "emergency relief to fair housing organizations" to help them handle fair housing complaints, investigations, and education.
HUD is providing such support to agencies like the Fair Housing Council of Suburban Philadelphia, which will receive $125,000 "to expand its capacity to respond to increased volume of complaint inquires and allegations of discrimination" for Fair Housing complaints including discrimination complaints lodged during the pandemic and related to it.
2022 is the year HUD began raising awareness that discrimination due to COVID-19 was just as unacceptable as any other form of housing discrimination.
There are other agencies that benefit from federal funding efforts like FHIP. According to the HUD press release, more than $16 thousand has been awarded in Private Enforcement Initiative -- American Rescue Plan funding. That money supported more than 60 "Qualified Fair Housing Enforcement Organizations" and Fair Housing Enforcement Organizations.
We make a point to report these HUD efforts because discrimination at any stage of the housing process has the potential to spread negative effects throughout the housing industry.
Have you been denied housing? Have you been denied access to services, loans, or assistance while seeking housing due to non-financial factors? Those factors could be race, gender identity, national origin or other discriminatory excuses.
If you have encountered this, you may be among the only people with the power to prevent future abuses. Those who report discrimination in the housing process could help stop those abuses in the future.
HUD investigates Fair Housing complaints, but you may have a limited time to submit one. For best results, lodge a Fair Housing complaint with HUD as soon as you can after the violation occurs.
Be sure to include as much information as possible including the date and time of the incident, the names of all involved, and contact information for all parties.
------------------------------
RELATED VIDEOS:
Home Equity Can Secure Your Second Mortgage
Consider the Advantages of Discount Points
FHA Limits are Calculated and Updated Annually
SEE YOUR CREDIT SCORES From All 3 Bureaus
Do you know what's on your credit report?
Learn what your score means.