How to Prepare for Your Home Loan Application
March 21, 2022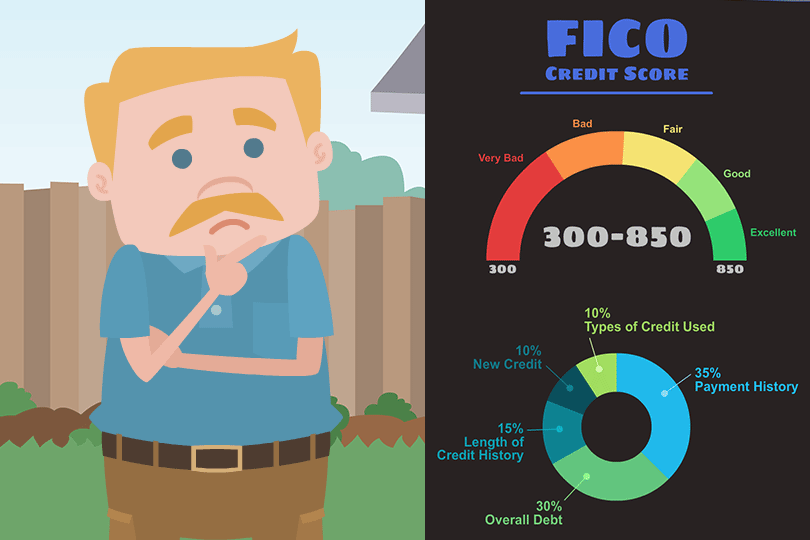 Preparing your credit for a home loan application is a very important step in your journey toward becoming a homeowner. What does it take to be ready when the lender reviews your credit reports and reviews your FICO scores? The first thing you need is time.
And by "time" we mean, it's advisable to take at least a year to save and plan for the expenses associated with your loan. This is the same time you should be working on your credit to raise your scores, lower your credit balances, and improve your debt-to-income ratio.
Saving for your home loan means anticipating closing costs, down payments, inspection and appraisal fees, pest control fees, and more. Even borrowers who manage to take enough time in the planning and saving stages may still feel like they wish they had started even earlier.
One full year of on-time payments (with no late or missed payments) for all your financial obligations is the most basic credit repair advice you'll find on the Internet. Not basic? Paying on time is greatly enhanced by paying more each month when possible to pay down those balances faster.
Some people choose different strategies to accomplish this. One approach is called the "snowball" which is a plan where you pay off your smallest debts first, working up to paying on the account with the biggest balance.
Another approach? Cut your payments on all balances to the bare minimum. There's one exception -- the credit account with the highest interest rate. No matter what approach is right for you, finding that approach is key.
In this stage of planning and saving for your mortgage, review your credit reports for errors and signs of identity theft. Savvy consumers choose a credit monitoring service to deliver automatic updates to make sure they are fully aware of the activity reflected in your credit report.
Another good idea? Maintaining enhanced awareness about your private data. You'll be working with unknown-to-you third parties who will ask you for your information. Make sure you have a personal set of "best practices" for these situations to safeguard your data like Social Security Numbers, account numbers, etc.
Be more careful than usual during this time; change your passwords more often than you normally do, don't respond to unsolicited emails, and when you choose a lender make sure you know their policies for things like wire transfers, how to pay closing costs, escrow, etc.
There is indeed a lot to do when getting ready to buy a house. The 12 months or more that some borrowers give themselves to get ready does pay off in the end. You'll be glad you took the extra time to save and budget for the new mortgage.
------------------------------
RELATED VIDEOS:
Sometimes It Pays to Refinance
Don't Forget Your Closing Checklist
Monthly Payments Establish Good Credit
Do you know what's on your credit report?
Learn what your score means.