HUD and FHA Announce Updated Appraisal Requirements
November 29, 2021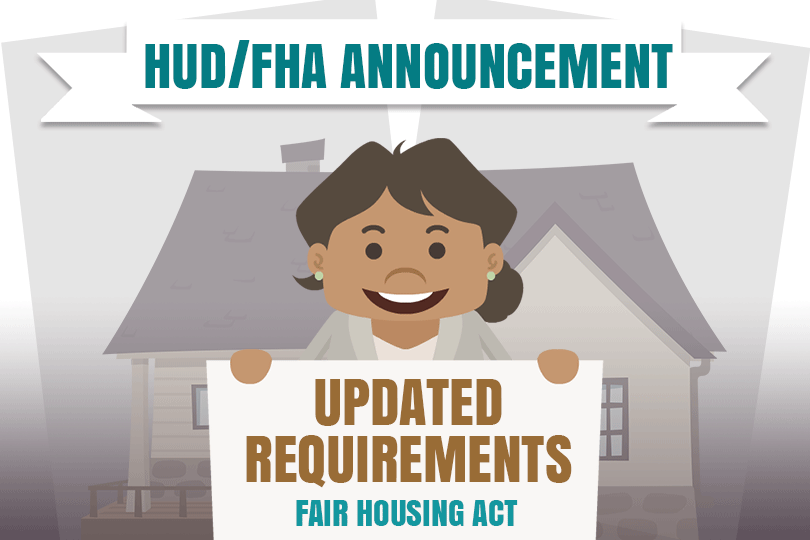 In 2021, the President announced a move to make home loan appraisals fall into compliance with Fair Housing Act guidelines that prohibit discrimination in the housing industry.
This effort has been introduced as the Interagency Task Force on Property Appraisal and Valuation Equity, or PAVE for short. As the name implies, multiple federal agencies are coordinating in the push to make Fair Housing Act laws apply in areas such as the appraisal process.
Appraisal Guidelines Modified
The Federal Housing Administration has published new guidelines which clarify what the FHA and HUd describe as, "existing requirements for Appraisers and Mortgagees regarding compliance with Fair Housing laws" related to the appraisal process.
A Mortgagee Letter released in November 201 states that the FHA and HUD expect all those "engaged in FHA mortgage insurance programs to eliminate all considerations of race, color, national origin, religion, sex, familial status, or disability from the appraisal process."
More specifically, the new rules require appraisers not to be influenced by "considerations of race or national origin of the homeowner, homeowner's neighbors, and the racial composition of neighborhoods where comparable properties are identified."
Legal Authority
The HUD mortgagee letter adds that the agencies require such compliance up to and including respecting the fair housing requirements listed in the following documents:
Title VIII of the Civil Rights Act of 1968, as amended (Fair Housing Act)
The Fair Credit Reporting Act, Public Law 91-508
The Equal Credit Opportunity Act (ECOA), Public Law 94-239 and 12 CFR Part 202
5 CFR 5.105(a)(1) and (2)
HUD Takes a Stand
HUD and FHA guidelines have long included anti-discrimination rules, but in this particular instance, it was necessary to update portions of HUD 4000.1, the FHA Single Family Lender's Handbook. The following revisions to that guide printed below are effective immediately:
"No part of the appraisal analysis or reporting may be based on the race, color, religion, sex, actual or perceived sexual orientation, actual or perceived gender identity, age, actual or perceived marital status, disability, familial status, national origin of either the prospective owners or occupants of the Property, present owners or occupants of the Property, or the present owners or occupants of the properties in the vicinity of the Property, or on any other basis prohibited by federal, state, or local law."
Have you experienced discrimination in any stage of the housing process to include rentals? If you have experienced discrimination of any kind during your house-hunting process, contact the Department of Housing and Urban Development to complain at 1-800-669-9777 or 1-800-877-8339.
------------------------------
RELATED VIDEOS:
Get Your Questions Ready for Your Loan Officer
The Last Part of the Transaction Is the Mortgage Closing
Know What You Can Borrow With Prequalification
Do you know what's on your credit report?
Learn what your score means.