FHA Announces Updated Mobile Home Loan Policies
November 25, 2021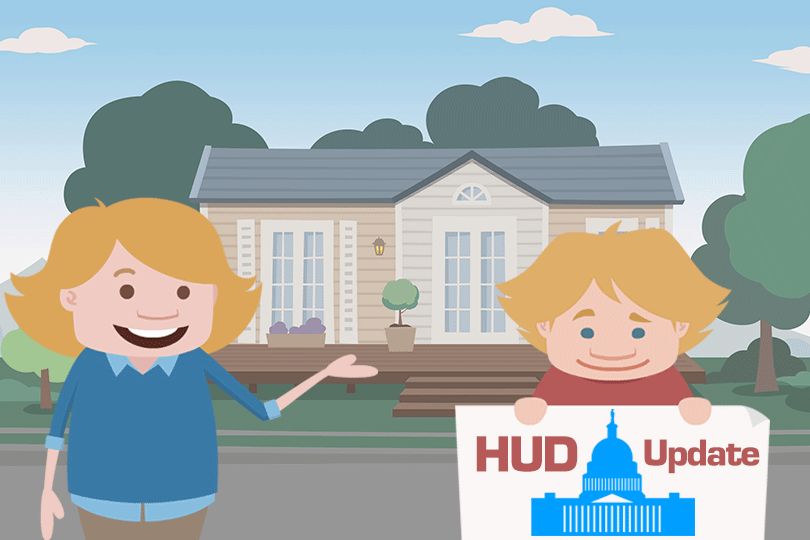 The Federal Housing Administration has published major new guidelines to improve the sale of manufactured homes, mobile homes, and modular housing. It's the first major overhaul of FHA loan rules for these properties in roughly forty years according to the HUD official site.
In a press release issued in November 2021, the FHA and HUD announced changes to the FHA Title One Program for purchasing mobile homes. The program has been updated with modifications to policies--changes meant to streamline the FHA's mobile home loan program.
What do these updates include? FHA mortgages for mobile homes that are "titled as personal" as well as approval for loans that include the land where such a home would be installed.
What Made the FHA and HUD Act Now?
The motivation for these program improvements includes the belief that previous program guidelines needed to be more understandable, "while providing expanded eligibility requirements for loan financing that are consistent with the criteria for income and property valuations used in real-estate mortgage financing" according to FHA's press release about the changes.
"This nation is in an affordable housing crisis and manufactured housing will be a key part of the solution," according to Principal Deputy Assistant Secretary for Housing and the Federal Housing Administration Lopa P. Kolluri, who was quoted in the press release.
Kolluir says the new rules for manufactured homes, "...will not only expand access to credit for borrowers seeking loans for quality and affordable personal property manufactured homes, but will also make it easier for lenders to offer financing through the Title 1 program."
All changes discussed here are published and included in an updated version of HUD 4000.1. They include the following:
Enhanced value determinations using a "sales comparison approach";
Expanded allowable income sources for borrower qualification which the FHA says are "comparable to FHA's Title II mortgage insurance programs";
Additional flexibilities, including the consideration of student loan debt "consistent with FHA's Title II mortgage insurance programs" and allowing gift funds "from eligible sources."
FHA Title I Property Improvement Loan Program has also been modified to bring the program in line with what the FHA press release describes as being "consistent with current lending practices".
Changes discussed here regarding Title I Manufactured Home Loan Program and/or Title I Property Improvement Loan Program updates can be implemented by participating lenders immediately, but they must be implemented for loans closed on and after May 9, 2022.
If you aren't sure how these changes might affect you, discuss your concerns with a participating FHA lender and remember that you'll need to know whether the lender is currently offering the new guidelines or chooses to wait until the May 2022 deadline.
------------------------------
RELATED VIDEOS:
Sometimes It Pays to Refinance
Don't Forget Your Closing Checklist
Monthly Payments Establish Good Credit
Do you know what's on your credit report?
Learn what your score means.