Who Can Apply for an FHA Mortgage?
November 21, 2021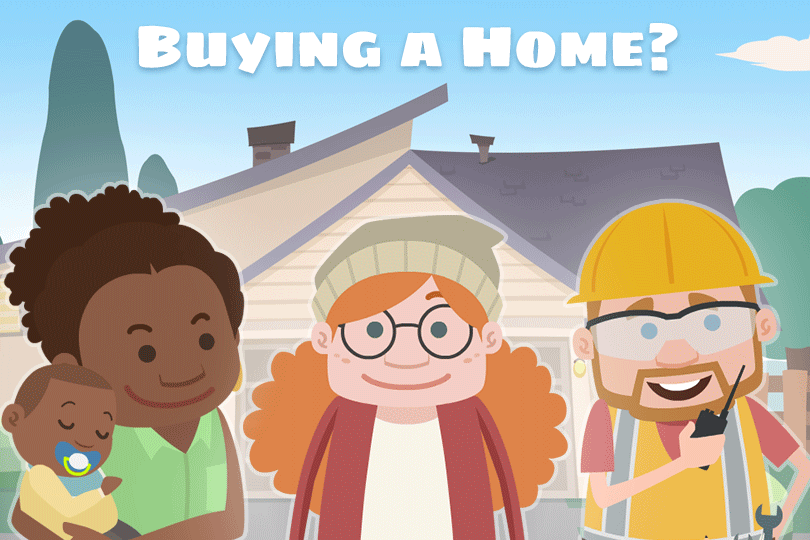 Can ANYONE apply for an FHA home loan? It's true there are few limitations in terms of who may apply without being rejected out of hand. One scenario that DOES count as a "sorry, no" situation? Applicants with FICO scores below 500.
FHA loan rules say FICO scores below 500 cannot qualify for an FHA mortgage or refinance loan.
Another restriction--you must have legal status to be in the United States. That does NOT mean you must be a citizen of the United States to qualify for an FHA loan to buy or refinance a home.
That said, all applicants are required to provide documentation that shows the borrower's status as a resident, non-resident alien (that is the official term used in FHA literature at press time) refugee, or asylum seeker.
Some borrowers discover another kind of restriction on FHA mortgages--some seek mortgage loans for things that cannot be purchased with them. For example, an FHA loan won't be approved for any non-real estate purchases.
What does that mean? We're talking about items such as houseboats or even recreational vehicles or RVs. The participating FHA lender cannot even consider an FHA single-family home loan for non-real estate purchases.
What that basically means is that if your purchase cannot be taxed or classified as real estate or "real property" it cannot be considered for a mortgage loan under the FHA Single-Family Home Loan program.
Who is a good choice for an FHA mortgage?
Those buying a home for the first time.
House hunters who have owned a primary residence previously.
Those who want an affordable primary residence to live in as the home address.
Borrowers who want a loan to buy a condo unit, duplex, or multi-unit properties up to four units large.
And what about FHA home loan APPROVAL? The following may be factors in the lender's decision to approve your loan:
Borrowers with established, stable employment likely to continue into the first few years of home ownership.
Applicants who have FICO scores that meet the lender's requirement ranges and the FHA's requirement ranges. Those FHA loan ranges are 580 and above for maximum financing, 500-579 for 10% down. Additional lender standards may also apply.
Borrowers who can repay the mortgage reliably over time who qualify with their income, low debt-to-income ratios, and a reliable history of repayment on financial obligations in the last 12 months plus.
Applicants who have not been approved for major loans or applied for another big line of credit in the last 12 months.
Want to know how to get started? Begin by looking at your credit reports, work on lowering all credit card balances as much as you can afford to, and work to establish or maintain a record of on-time for all your monthly financial obligations.
------------------------------
RELATED VIDEOS:
Sometimes It Pays to Refinance
Don't Forget Your Closing Checklist
Monthly Payments Establish Good Credit
Do you know what's on your credit report?
Learn what your score means.