Home Loan Issues You Should Know About
May 1, 2021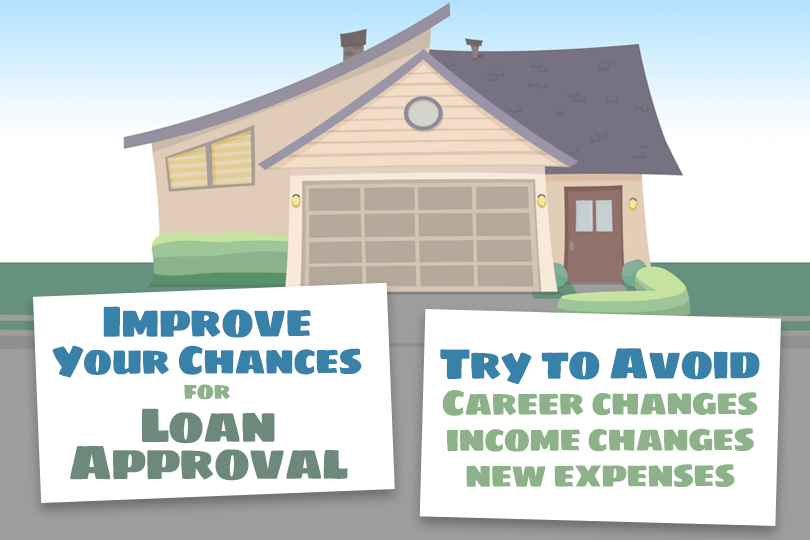 What kinds of problems make it tougher for your lender to approve your mortgage loan application? We all know that credit scores, loan repayment history, and the amount of debt you carry can affect your ability to get home loan approval. But what about some of the not-so-obvious things?
Career Changes
If you don't time your home loan application right, you could have additional scrutiny on your employment history. In general, major career changes younger than two years old at application time may put your loan approval in jeopardy. The loan officer's job is to make sure your income is both reliable and stable. A major job change within the 24 months before your application makes it very difficult for the lender to do that.
Income Changes
What happens if you don't change jobs 24 months before your home loan, but you DO have a major change in the way your income is earned? We're talking about situations that include switching for a salaried payment plan to commissions. If you switch to commission income, a minimum amount of time must pass before your earnings can be counted as stable and reliable.
HUD 4000.1 addresses this, stating that the lender may "...use Commission Income as Effective Income if the Borrower earned the income for at least one year in the same or similar line of work and it is reasonably likely to continue."
And it's not just the amount of time you earn the money. It can also depend on how much of your pay comes from commissions. Make sure you give yourself enough time earning the new income type before you apply for a mortgage.
Purchasing Location
Sometimes where you wish to buy your home can be an issue. Did you know that FHA loans are not approved for purchases where the property is located on certain lands affected by the Coastal Barrier Resources Act? Your lender may also have issues with certain known natural disaster zones in your housing market, where applicable.
Some home loans require extra insurance to approve because the homes are situated in areas known for floods, fires, landslides, etc. You will need to make sure you know about these extra requirements before you commit to the mortgage.
Property Types
Some home loan property types have restrictions from either the lender or under FHA loan rules found in HUD 4000.1. For example, no mobile home built before June 15th, 1976 can be approved for an FHA mortgage. No home may be sold under the FHA loan program for the purpose of being used as a bed-and-breakfast, Air b-n-b, etc. Mixed-use property must be primarily residential and the non-residential use must be "subordinate" to the residential nature of the home.
------------------------------
RELATED VIDEOS:
Sometimes It Pays to Refinance
Don't Forget Your Closing Checklist
Monthly Payments Establish Good Credit
SEE YOUR CREDIT SCORES From All 3 Bureaus
Do you know what's on your credit report?
Learn what your score means.