FHA Fixer Upper Loans (Part Two)
December 5, 2020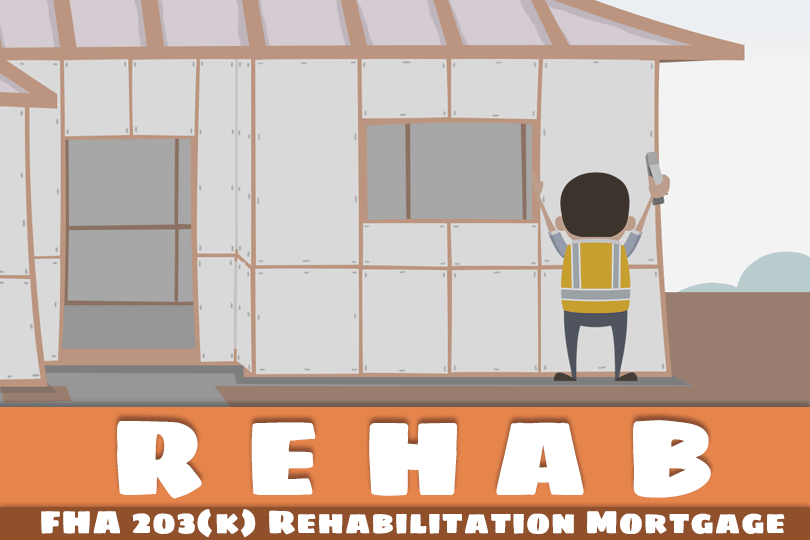 In a
previous article
we discussed the availability of FHA 203(k) Rehabilitation mortgages and FHA 203(k) Rehabilitation refinance loans for those who want to purchase or refinance a home that needs repairs.
FHA 203(k) Rehab loans don't require the property to meet FHA and lender minimum property requirements at the time of the loan. However, FHA loan rules do require the home to meet those requirements when the rehab work is finished as a condition of loan approval. These FHA loans do feature cash disbursements from escrow intended to pay the contractors and pay for the materials required by the project.
However, these loans do not allow unrestricted cash back to the borrower in the same way a cash-out refinance loan does. All loan proceeds must be used for the project(s) and use of the funds must be acceptable to the lender.
There are other restrictions. FHA loan rules state that for "standard" 203(k) mortgages there are a wide range of acceptable projects including work on load-bearing walls, work that requires a home to undergo major structural alterations, etc. Standard 203(k) rehab loans feature a minimum repair cost and require the borrower to use a contractor, provide specific plans and details of the work to be done, etc.
The smaller "Limited 203(k)" has no minimum repair cost but does include some limitations on what you can do with this type of home loan. In general, if you need to do ANY of the following you should apply for the Standard 203(k) and NOT the Limited 203(k):
Converting a one-family Structure to a two-, three- or four-family structure.
Decreasing an existing multi-unit Structure to a one- to four-family structure.
Reconstructing a Structure that has been or will be demolished.
Repairing, reconstructing or elevating an existing foundation.
Purchasing an existing Structure on another site and moving it onto a new foundation.
Making structural alterations such as the repair of structural damage and new construction, including room additions.
While the Standard 203(k) allows you to do major repair work, you can use Limited 203(k) funds to eliminate health and safety hazards that would violate HUD's minimum standards. You can use Limited 203(k) funds to repair or replace wells and/or septic systems, and you can use this loan to get the house connected to public utilities. You can also repair or replace certain mechanical systems in the home, make changes for improved functions and modernization, and do roof repair.
In some cases you might not know what type of loan is right for you. In others, it may be a good idea to combine the 203(k) loan with other loans to get the work you need done. A great example of this is homeowners who have experienced a natural disaster and qualify to apply for the FHA's Rehab loan especially for disaster victims who meet FHA requirements. You can combine the 203(k) Rehab loan with the disaster recovery version of the FHA Rehab loan under qualifying conditions--ask a participating lender about this option if you feel it may apply to you.
------------------------------
RELATED VIDEOS:
Sometimes It Pays to Refinance
Don't Forget Your Closing Checklist
Monthly Payments Establish Good Credit
SEE YOUR CREDIT SCORES From All 3 Bureaus
Do you know what's on your credit report?
Learn what your score means.