FHA Fixer-Upper Loans (Part One)
December 4, 2020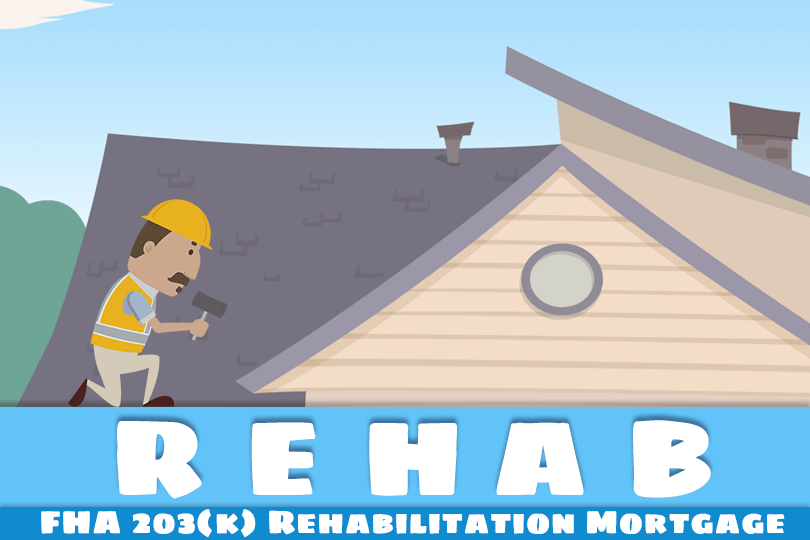 There are the kinds of home loans you use to buy a home to move into right away, and then there are the kinds of FHA home loans you use to buy a home that isn't perfect, and needs some repairs before you can move in. The first is known as an FHA 203(b) forward mortgage. The second is called an FHA 203(k) Rehabilitation mortgage.
The fixer-upper mortgages known as FHA 203(k) Rehabilitation Mortgages also feature an option you can use to apply for the 203(k) as an FHA refinance loan if you already have a mortgage and want to improve the property.
When it's a case of needing to refinance to repair, upgrade, or renovate an existing home you can apply for this mortgage regardless of whether the original mortgage was an FHA loan or not. Yes, you CAN refinance an FHA or non FHA loan with the FHA 203(k). So whether you wish to buy or refinance, the FHA fixer-upper loan is an option.
And what about those who do not need the full amount of a home loan to get their remodeling projects done properly? A "full" 203(k) rehab loan might not be the right loan if you don't have a huge project; fortunately there is a smaller version of the FHA 203(k) Rehabilitation Mortgage or Refinance loan that lets you borrow without committing to the full loan.
The FHA Limited 203(k) Rehabilitation Loan
Available as both a purchase loan and a refinance loan, the Limited 203(k) allows borrowers to apply for rehab loan funds, but for the Limited version, the loan features a maximum total repair cost limit of $35,000. There is no repair cost minimum, unlike the "standard" FHA rehab loan.
Limited 203(k) Rehab Loans: Not For Major Repair Work
These loans are not intended for major repairs. The FHA has a list of projects this limited 203(k) mortgage or refinance loan is NOT eligible for. They include situations where any of the following applies:
The repair or improvements are expected to require more than six months to complete;
The project requires more than two payments per specialized contractor;
The required repairs arising from the appraisal necessitate a Consultant to develop a specification of repairs/Work Write-Up;
The repairs require plans or architectural exhibits.
Borrowers will need to ask a participating loan officer what else may apply since lender standards will apply, You may find that an FHA rehab loan is right for you, but the size of that loan is something you should discuss with the loan officer. In some cases the bigger loan may be necessary (especially if you need major structural work) but not always.
You should also know that add-ons to the loan such as the FHA Energy-Efficient Mortgage option are also available for FHA Rehabilitation Mortgages and Refinance loans. Ask your lender about these add-ons.
Continue >
------------------------------
RELATED VIDEOS:
Let's Talk About Home Equity
Understanding Your Loan Term
Your Home Loan is Called a Mortgage
SEE YOUR CREDIT SCORES From All 3 Bureaus
Do you know what's on your credit report?
Learn what your score means.