FHA Loans, Air-B-n-B, and Rental Units
May 13, 2022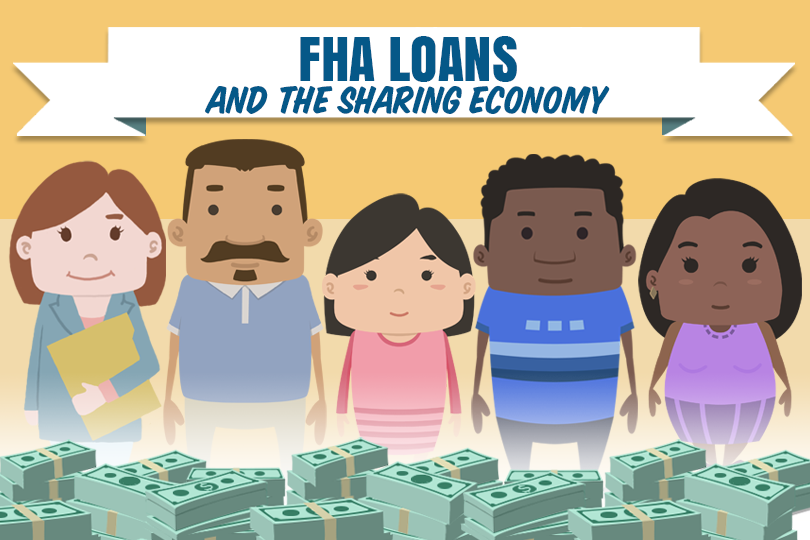 The sharing economy has made entrepreneurs out of many who never thought of earning income by being an Uber driver or acting as an Airbnb host. Some are tempted to buy a multi-unit home and begin offering it for rent to Airbnb users. Is this possible with an FHA mortgage?
FHA Loan Rules for Renting the Home Purchased With an FHA Mortgage
The rules that govern FHA loans for rental properties are found in HUD 4000.1, the FHA Single Family Handbook. FHA loan rules require at least one person obligated on the mortgage to occupy the home as the primary residence, which means you cannot purchase a home and act as a landlord who resides elsewhere.
FHA loan rules DO allow the owner/occupier to rent out the unused living spaces in the home to others, and in certain circumstances you may even be allowed to use the income potentially generated from such rentals to qualify for the mortgage.
But there's one thing you should know about these rules-they apply only to those who are renting for 30 days or more. As in, a typical rental agreement like any apartment or rental home.
FHA Loan Rules for Airbnb Purposes
FHA loan rules do not permit rentals of living units in the home purchased with an FHA mortgage if those rentals are for less than 30 days. The Airbnb business model is not acceptable under FHA loan rules, which means that if you purchase with an FHA mortgage, Airbnb operations are a violation of the FHA loan rules.
What if the borrower has an FHA mortgage and wants to legally run an Airbnb out of the home? In order to avoid violating the terms of the FHA loan rules, a homeowner would need to refinance the mortgage with a non-FHA loan.
However, refinancing in such a way does not guarantee that you can still legally operate your Airbnb service-you will need to check the terms of your loan agreement to make sure the lender has not prohibited this as a condition of loan approval.
It's not safe to assume that you won't be in violation of the legally binding loan agreement you signed to purchase or refinance the home; check the fine print first!
FHA Loan Rules for "Transient Use"
Many of the Airbnb prohibitions in the FHA loan rulebook do not mention any specific service by name; the spirit and letter of the rules in this area seek to prevent the use of a home purchased with an FHA loan for "transient" occupancy of 30 days or less. That is why FHA loans are not available for bed and breakfast operations, condo hotels, vacation homes, timeshares, etc.
The spirit of the FHA loan rules is effectively to make sure that FHA loans are used for their intended purpose, which is residential. Even though FHA loan rules permit the purchase of mixed-use property, the non-residential nature of the home cannot interfere with the residence.
Ask a loan officer if you aren't sure how these FHA loan rules may apply to your transaction.
------------------------------
RELATED VIDEOS:
Home Equity Can Secure Your Second Mortgage
Consider the Advantages of Discount Points
FHA Limits are Calculated and Updated Annually
SEE YOUR CREDIT SCORES From All 3 Bureaus
Do you know what's on your credit report?
Learn what your score means.