FHA Loan Down Payment Requirements for 2021
January 21, 2021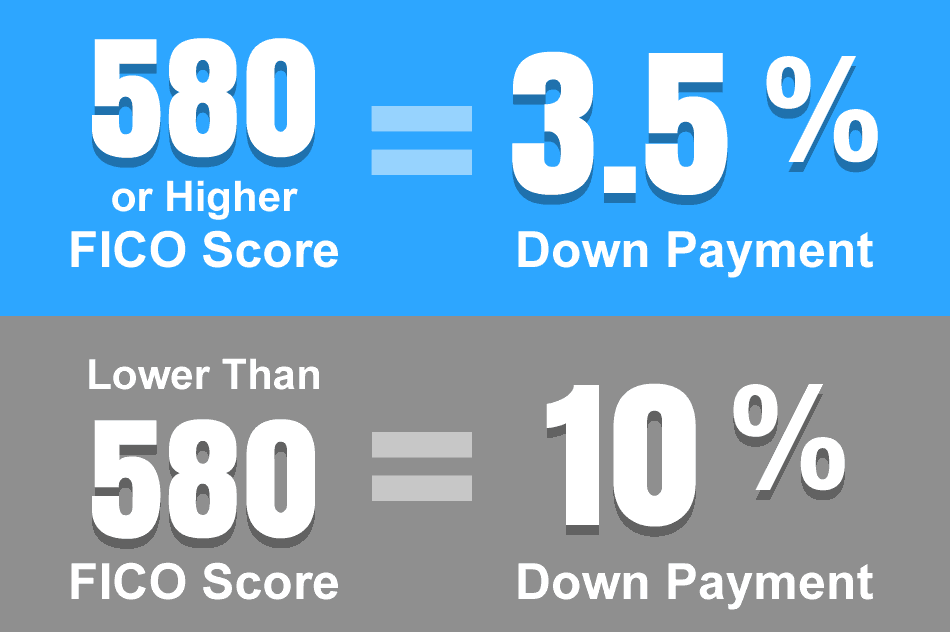 FHA home loans have plenty of differences from conventional loans, including
down payment
requirements and the amount of that down payment. When it's time to start planning a budget to cover the costs of an FHA home loan, one of the big questions is "How much down payment should I have saved up?"
These payments depend on percentages.
Conventional loan
down payment requirements vary from company to company-you may be told by one lender that five percent of the sale price of the home is required, while another may ask for 10%. When it comes to FHA loans, the traditional, bare-minimum down payment amount is 3.5% of the contract sales price of the home.
Since FHA down payments are calculated by multiplying the sale price of the home by 3.5%, if you don't know the specific sale price of the home, you won't be able to come up with an exact figure for that down payment.
Figuring out how much to save in the early days of planning requires a bit of simple math--buyers should try to find a price range for homes they want to buy and start saving for the down payment as early as possible, calculating a minimum of 3.5% of the highest figure in that price range just to be safe.
There's no reason why you can't choose a lower amount, but be ready to make up the difference if you find a home you're qualified to buy that has a higher price tag than anticipated. The reverse is also true--FHA mortgage loan applicants can put more money on their down payment in order to lower monthly mortgage bills-there is no requirement that the borrower must only pay the 3.5% minimum.
One important detail to be aware of--the FHA requires down payments be made by the buyer. The seller is allowed to offer concessions such as paying closing costs or other expenses related to selling the home, but the seller is prohibited from contributing a down payment.
The buyer must provide the funds for the down payment and other up-front costs do not count towards the down payment amount. That's one reason why a long period of planning and saving is recommended for those who want an FHA mortgage or a conventional home loan.
------------------------------
RELATED VIDEOS:
Analyzing Your Debt Ratio
Monthly Payments Establish Good Credit
Understanding Your Loan Term
SEE YOUR CREDIT SCORES From All 3 Bureaus
Do you know what's on your credit report?
Learn what your score means.