Can Overtime Pay Be Used to Qualify for an FHA Loan?
May 16, 2019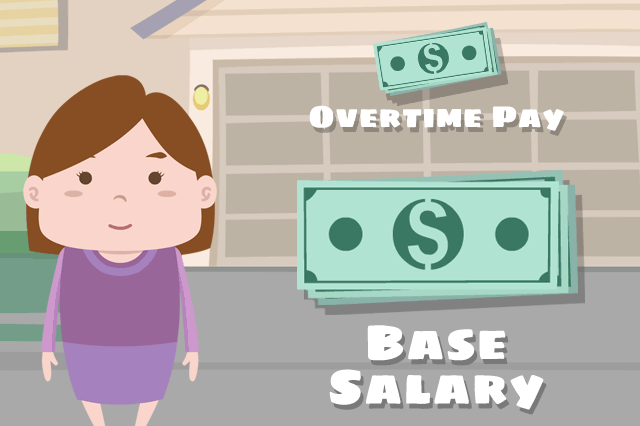 FHA loan rules require your loan officer to verify your income as part of your
FHA loan application
. Not all income can qualify to be used towards the calculation of the borrower's
debt-to-income ratio
, only that which the lender can determine is stable, reliable, and likely to continue.
And due to this, there can be many questions about what kind of pay qualifies, and under what conditions? Some want to know if having frequent changes of employment will negatively affect an FHA loan application, for example. Can income from a new job be considered "reliable"? In many cases the answer is yes.
Other applicants want to know if their commission income will count. In many cases the answer depends on how long the commission income has been earned and whether it's likely to continue. And then there is the question of overtime pay.
Here's an example of a common type of question about overtime income. "I obtained a job in another industry which pays me double my previous salary. I made about $80,000 (includes $20,000 in overtime) last year which was a combination of my previous employer and current. This year I will have estimated $25,000 in overtime. Will overtime be included in my debt ratio even if it was from 2 different employers, past and present?"
Much like the commission income question, the answer depends on a few variables.
FHA loan rules
in HUD 4000.1, page 189 addresses these and similar issues. There we find these instructions to the lender:
"The Mortgagee may use Overtime and Bonus Income as Effective Income if the Borrower has received this income for the past two years and it is reasonably likely to continue. Periods of Overtime and Bonus Income less than two years may be considered Effective Income if the Mortgagee documents that the Overtime and Bonus Income has been consistently earned over a period of not less than one year and is reasonably likely to continue."
If the applicant's overtime income has been paid out for at least 12 months prior to the loan application and the lender is satisfied that it is likely to continue, it's possible that the overtime might count towards the borrower's debt to income ratio and considered "verifiable income".
Overtime which has not been earned for at least one year may cause the lender to reject the overtime based on the reading above. Lender standards may also apply and if the lender requires more time on the job with overtime earnings, the FHA minimums in such cases may not help. That said, a potential FHA borrower shouldn't assume the loan can't be approved until discussing the particulars with a lender-it's good to discuss your specific circumstances with a loan officer.
------------------------------
RELATED VIDEOS:
Analyzing Your Debt Ratio
Your Home Loan is Called a Mortgage
SEE YOUR CREDIT SCORES From All 3 Bureaus
Do you know what's on your credit report?
Learn what your score means.