Can a Borrower Use Disability Income to Qualify?
August 14, 2020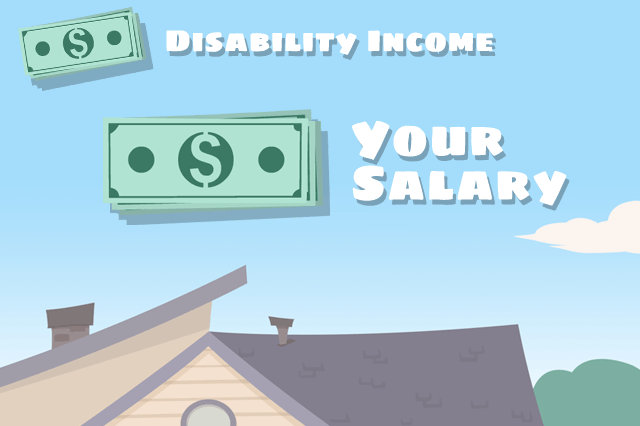 There are many different types of income a
lender
may be required to verify as part of a borrower's FHA loan or refinance
loan application
. Some types of income aren't as "traditional" as others, yet may still qualify to be included in the borrower's
debt-to-income ratio
. For example, seasonal workers may use their income (provided it meets FHA standards), and those who work on commission may also use their commissions as long as they can meet FHA requirements.
FHA loan rules in HUD 4000.1 include instructions for the lender to use in the process of verifying income. Earnings must be considered "verifiable" in order to be counted in the debt to income ratio. Does disability income count? Many borrowers want to know if such payments can be included.
Page 268 of HUD 4000.1 starts off by explaining what the FHA considers disability income:
"Disability Benefits refer to benefits received from the Social Security Administration (SSA), Department of Veterans Affairs (VA), or a private disability insurance provider."
That definition makes a lender's job easier, knowing what is recognizable by the FHA. The lender is required to gather documentation to prove the borrower is receiving one or more of these benefits. The lender needs to know the duration of the payments, and whether or not they are likely to continue to be paid.
And that is a very important part of the answer--the lender must ask how long will this type of income continue. "The Mortgagee must verify and document the Borrower's receipt of benefits from the SSA, VA, or private disability insurance provider. The Mortgagee must obtain documentation that establishes award benefits to the Borrower. If any disability income is due to expire within three years from the date of mortgage application, that income cannot be used as Effective Income."
Knowing this, the most pressing question for some involves the open-ended duration of certain benefit payments. What if the borrower's benefits do not have a specific expiration date? HUD 4000.1 says, "If the Notice of Award or equivalent document does not have a defined expiration date, the Mortgagee may consider the income effective and reasonably likely to continue. The Mortgagee may not rely upon a pending or current re-evaluation of medical eligibility for benefit payments as evidence that the benefit payment is not reasonably likely to continue."
The lender does not have a need to know WHY the borrower is collecting the benefits. Furthermore, FHA loan rules say that is a question which must not be asked. "Under no circumstance may the Mortgagee inquire into or request documentation concerning the nature of the disability or the medical condition of the Borrower."
------------------------------
RELATED VIDEOS:
Stay Informed About Your Mortgage Closing Costs
Disclosures Give Transparency to Borrowers
Putting Money Into Your Escrow Account
SEE YOUR CREDIT SCORES From All 3 Bureaus
Do you know what's on your credit report?
Learn what your score means.