Which Type of FHA Refinance Loan is Right for You?
April 19, 2016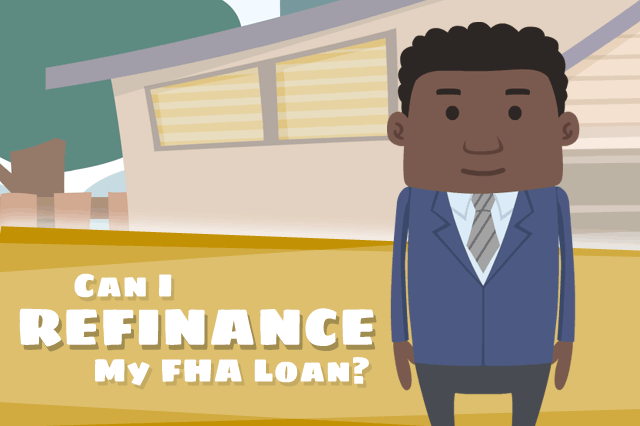 Refinancing a home loan with an FHA mortgage can be a good move, especially for borrowers with existing FHA or conventional loans that feature adjustable interest rates.
If you are looking to build predictability into your monthly mortgage obligation, want cash back on a refinance loan, or want a lower interest rate, there are plenty of options available to you. Last year the FHA and HUD updated the rules for refinance loans to include many policy alterations, plus restatements or clarification of current policies so it's good to examine the options you have under the most current edition of the FHA refinance loan rules.
HUD 4000.1, published late last year, includes a comprehensive list of the different types of FHA refinancing options for those with single-family mortgages. The following options are for owner-occupied residences, not investment properties or properties where the borrower is not a primary occupant:
No Cash-Out Refinance Loans
The FHA No Cash-Out Refinance is "a refinance of any Mortgage in which the mortgage proceeds are limited to the purpose of extinguishing the existing debt and costs associated with the transaction." Participating FHA lenders may offer up to three types of no cash-out refinances:
FHA Rate And Term Refinancing
Rate and Term refers to a no cash-out refinance of any Mortgage in which all proceeds are used to pay existing mortgage liens on the subject Property and costs associated with the transaction.
FHA Simple Refinance
Simple Refinancing is basically a no cash-out refinance of an existing FHA-insured Mortgage in which "all proceeds are used to pay the existing FHA-insured mortgage lien on the subject Property" plus costs associated with the transaction.
FHA Streamline Refinancing
Streamline Refinance
refers to the refinance of an existing FHA-insured Mortgage requiring limited Borrower credit documentation and underwriting. There are two different streamline options available–one is a credit qualifying FHA Streamline, where the lender is required to "perform a credit and capacity analysis of the Borrower, but no appraisal is required". The other is non-credit qualifying, where the lender "does not need to perform credit or capacity analysis or obtain an appraisal."
Borrowers can also apply for cash-out refinancing on any existing mortgage, whether the loan is FHA or non-FHA:
FHA Cash-Out Refinancing
A
Cash-Out Refinance
is described in HUD 4000.1 as, "a refinance of any Mortgage or a withdrawal of equity where no Mortgage currently exists, in which the mortgage proceeds are not limited" to specific purposes. The proceeds can be used for any purpose acceptable to the lender.
If you haven't seen a type of FHA refinancing loans so far that meets your needs, consider the following listed in HUD 4000.1:
FHA Refinance of Borrowers in Negative Equity Positions (FHA Short Refinance)
A Borrower who is current on a non-FHA-insured Mortgage may qualify for an FHA-insured refinance Mortgage provided that the Mortgagee or Investor writes off at least 10 percent of the unpaid principal balance of the existing first lien Mortgage. (See Refinance of Borrowers in Negative Equity Positions Program (Short Refi).
Refinancing of an Existing Section 235 Mortgage
An existing Section 235 Mortgage may be refinanced, according to HUD 4000.1, as "any no cash-out refinance". The new rules add, "In refinancing a Section 235 Mortgage, the Mortgagee is required to repay to FHA any amount of excess subsidy. The outstanding principal balance on a Section 235 is calculated by adding back to the balance any amount of the excess subsidy paid to FHA. If FHA has a junior lien that was part of the original Section 235 financing, FHA will subordinate the junior lien to the Section 203(b) Mortgage that refinances the Section 235 Mortgage." This type of loan may depend on the availability of a participating lender willing to offer such terms and conditions.
Refinances for the Purpose of Rehabilitation or Repair
Borrowers are allowed to refinance existing debts and obtain additional financing for purposes of rehabilitation and repair. Refer to 203(k) Rehabilitation Mortgage Insurance Program for guidelines for refinances under FHAs Section 203(k) program" according to HUD 4000.1. There is also a version of the 203 rehab loan for those who have experienced property damage as the result of certain types of natural disasters. Ask your lender if your situation qualifies for a rehab loan under Section 203 for natural disasters.
SEE YOUR CREDIT SCORES From All 3 Bureaus
Do you know what's on your credit report?
Learn what your score means.