Get to Know the FHA Energy Efficient Mortgage
February 22, 2016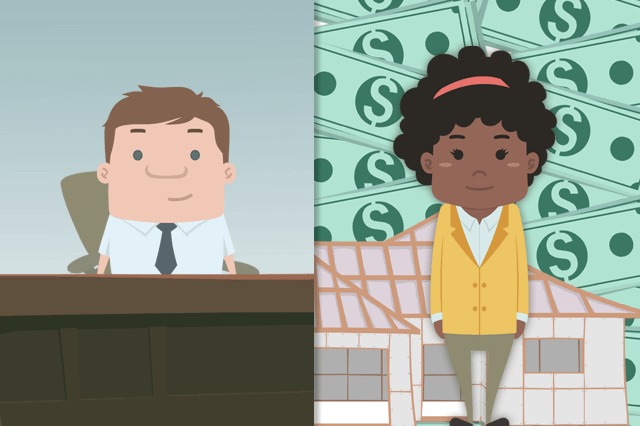 Some loan applicants don't realize their FHA loan options include fixed and adjustable interest rate loans, and there is also the possibility of adding energy efficient features to the home you buy or refinance, using an
FHA Energy Efficient Mortgage
.
If you want to purchase or refinance a home using an FHA loan, there are plenty of options open to you. Some loan applicants don't realize their FHA loan options include fixed and adjustable interest rate loans, and there is also the possibility of adding energy efficient features to the home you buy or refinance, using an FHA Energy Efficient Mortgage.
FHA Energy Efficient Mortgages (EEM), provides the borrower with extra funds to be added to the loan amount--this money is intended specifically for upgrades and improvements that save money on utility bills and make the home more energy efficient.
Ask your loan officer about your EEM options, and what it takes to add the approved upgrades. You may find some additional paperwork is required for an FHA EEM, and the lender may process the loan without EEM options initially, adding them at the appropriate time in the loan process.
For new purchase loans, you'll find many choices available aside from the type of loan terms–fixed rate mortgage, adjustable rate mortgage, growing equity mortgage loans and others. There are loans for a variety of different types of housing--while you can select a typical suburban home, you're not limited to that specific kind of property.
Qualified borrowers can apply for FHA condo loans, rehab loans, even new construction loans from participating lenders willing to offer them. You may also apply for an FHA home loan for manufactured/modular housing.
When it comes to certain property types, some borrowers want to know if there are FHA loans for houseboats or RVs. This is an option not available under the FHA single-family home loan program, for one important reason.
A home to be purchased with an FHA mortgage loan must be attached to a permanent foundation, or become attached at such a time acceptable to the lender and/or state law, FHA loan rules, etc. A houseboat or RV cannot be permanently fixed to a foundation, so these types of purchase don't qualify for FHA home loans or refinancing.
If you want to get a home loan (or refinance) with an
FHA Adjustable Rate Mortgage
, later on you may decide you want to refinance into a
fixed rate FHA mortgage
loan instead. This is allowed under the FHA loan program, as is refinancing into an FHA mortgage from an existing non-FHA loan. Those refinance loans may be fixed-rate, adjustable rate, etc.
It does not matter whether a borrower wants to refinance an existing FHA or existing non-FHA mortgage, FHA single family home loan rules do not require you to use the original lender for the new loan--you may explore your options with other financial institutions.
------------------------------
RELATED VIDEOS:
Home Equity Can Secure Your Second Mortgage
Consider the Advantages of Discount Points
FHA Limits are Calculated and Updated Annually
SEE YOUR CREDIT SCORES From All 3 Bureaus
Do you know what's on your credit report?
Learn what your score means.