Minimum FHA Loan Standards for Properties Served by Wells
August 8, 2022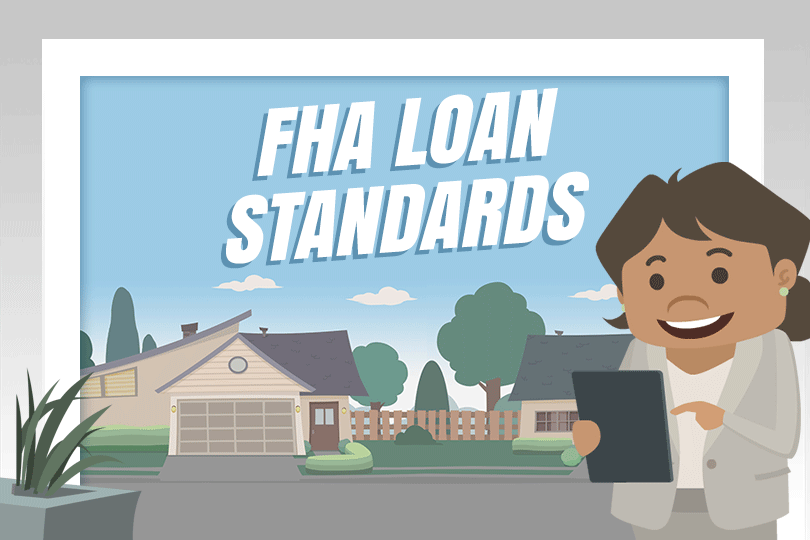 When the FHA and HUD published new single family home loan rules in HUD 4000.1, they replaced all the previous FHA/HUD publications with rules and regulations for FHA mortgages. That includes
appraisal requirements
and other issues, so it's helpful to review the new rules in HUD 4000.1 for certain basic issues. The FHA has updated, replaced, revised or restated many things in the new rule book.
That includes
FHA loan rules
covering minimum property requirements for the water supply to a home that would be purchased with an
FHA mortgage
. The new FHA loan minimum property requirements on this issue includes the following:
"The Mortgagee must confirm that a connection is made to a public or Community Water System whenever feasible and available at a reasonable cost. If connection costs to the public or community system are not reasonable, the existing onsite systems are acceptable, provided they are functioning properly and meet the requirements of the local health department."
It is true that the above is open-ended and fairly general. That's because FHA loan rules defer to state or local laws/building code, and those local requirements may be far more extensive.
For properties that are served by wells, FHA loan rules now say, "When an Individual Water Supply System is present, the Mortgagee must ensure that the water quality meets the requirements of the health authority with jurisdiction. If there are no local (or state) water quality standards, then water quality must meet the standards set by the EPA, as presented in the National Primary Drinking Water regulations in 40 CFR 141 and 142."
Again, FHA loan rules depend heavily on the local ordinances in this area. Where local ordinance doesn't exist, or when federal law supersedes local ordinances, those standards will apply.
The use of well water includes many potential side issues. Properties served by wells may have unique pest control issues as discussed in HUD 4000.1: "Soil poisoning is an unacceptable method for treating termites unless the Mortgagee obtains satisfactory assurance that the treatment will not endanger the quality of the water supply."
FHA loan rules also include
FHA guidelines
and minimum standards for properties served by a shared well:
"The Mortgagee must confirm that a Shared Well:
serves existing Properties that cannot feasibly be connected to an acceptable public or Community Water supply System;
is capable of providing a continuous supply of water to involved Dwelling Units so that each existing Property simultaneously will be assured of at least three gallons per minute (five gallons per minute for Proposed Construction) over a continuous four-hour period. (The well itself may have a lesser yield if pressurized storage is provided in an amount that will make 720 gallons of water available to each connected existing dwelling during a continuous four-hour period or 1,200 gallons of water available to each proposed dwelling during a continuous four-hour period. The shared well system yield must be demonstrated by a certified pumping test or other means acceptable to all agreeing parties.);
provides safe and potable water. An inspection is required under the same circumstances as an individual well. This may be evidenced by a letter from the health authority having jurisdiction or, in the absence of local health department standards, by a certified water quality analysis demonstrating that the well water complies with the EPAs National Interim Primary Drinking Water Regulations;
has a valve on each dwelling service line as it leaves the well so that water may be shut off to each served dwelling without interrupting service to the other Properties; and
serves no more than four living units or Properties."
Remember, FHA loan rules for all of these issues may also be affected by state or local requirements.
------------------------------
RELATED VIDEOS:
Monthly Payments Establish Good Credit
Sometimes It Pays to Refinance With FHA
Understanding Your Loan Term
SEE YOUR CREDIT SCORES From All 3 Bureaus
Do you know what's on your credit report?
Learn what your score means.