Streamline FHA 203(k) Rehabilitation Loans
September 13, 2022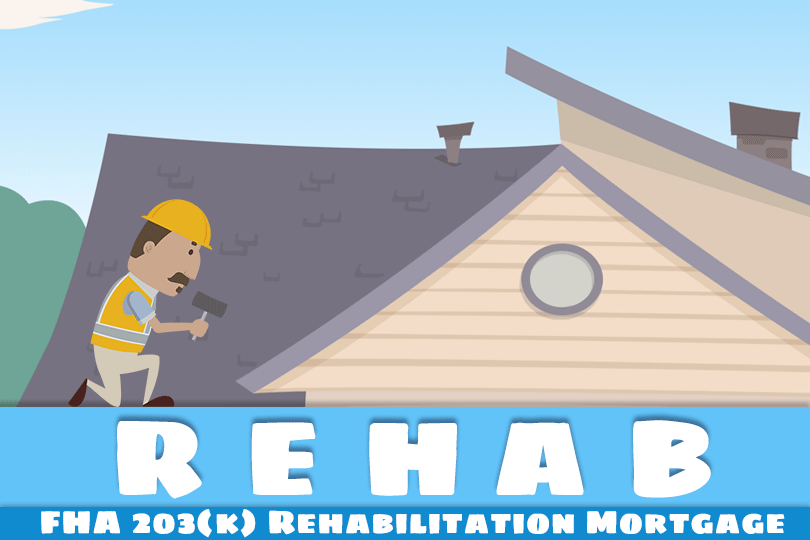 The FHA offers something called a
203(k) Rehab loan
for borrowers who want to purchase and rehab a property. According to the FHA official site at www.fha.gov, "Section 203(k) offers a solution that helps both borrowers and lenders, insuring a single, long term, fixed or adjustable rate loan that covers both the acquisition and rehabilitation of a property. Section 203(k) insured loans save borrowers time and money. They also protect the lender by allowing them to have the loan insured even before the condition and value of the property may offer adequate security."
This is a great loan offering, but what about borrowers who don't need to do extensive rehab work to a home? For them, another option called the
FHA Streamline 203(k)
could be the way to go The Streamline 203(k) is described on the FHA official site as a program that, "permits homebuyers and homeowners to finance up to $35,000 into their mortgage to repair, improve, or upgrade their home. Homebuyers and homeowners can quickly and easily tap into cash to pay for property repairs or improvements, such as those identified by a home inspector or an FHA appraiser."
The FHA adds that this program allows the borrower to make repairs, "improvements, or prepare their home for sale. Homebuyers can make their new home move-in ready by remodeling the kitchen, painting the interior or purchasing new carpet."
Here is a list of improvements and repairs reprinted directly from the FHA official site that can be accomplished under this program. That list includes but may not be limited to the following items:
Repair/replacement of roofs, gutters and downspouts
Repair/replacement/upgrade of existing HVAC systems
Repair/replacement/upgrade of plumbing and electrical systems
Repair/replacement of flooring
Minor remodeling, such as kitchens, which does not involve structural repairs
Painting, both exterior and interior
Weatherization, including storm windows and doors, insulation, weather stripping, etc.
Purchase and installation of appliances, including freestanding ranges, refrigerators, washers/dryers, dishwashers and microwave ovens
Accessibility improvements for persons with disabilities
Lead based paint stabilization or abatement of lead based paint hazards
Repair/replace/add exterior decks, patios, porches
Basement finishing and remodeling, which does not involve structural repairs
Basement waterproofing
Window and door replacements and exterior wall re-siding
Septic system and/or well repair or replacement
For the Streamline 203(k) program the FHA official site advises borrowers that the minimum and maximum repair cost policy under this program has been revised:
"Given the need for homeowners to make minor repairs without exhausting personal savings, and in consideration of the increasing cost of materials, the minimum repair cost of $5,000 is eliminated and the ceiling is now raised to $35,000. This revised maximum repair/rehabilitation amount recognizes the cost of making older homes more energy efficient. Note that when the repairs exceed $15,000, the mortgagee must perform or obtain an inspection to determine that all listed repairs were completed."
The FHA Streamline 203(k) program may not be available from all lenders–a participating lender would have to be willing to offer the 203(k) program to a qualified borrower in order to begin the process. Talk to a loan officer to see what you might need to do in order to get started.
------------------------------
RELATED VIDEOS:
What Is an FHA Loan?
Using an FHA Loan Calculator
Meeting FHA Loan Guidelines Improves Your Chances
Do you know what's on your credit report?
Learn what your score means.