Pros And Cons of an Adjustable Rate Mortgage
May 11, 2023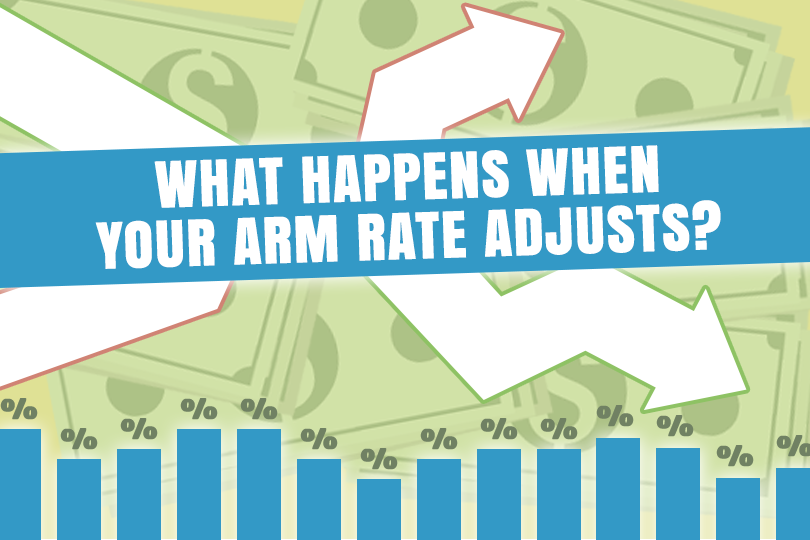 What are the pros and cons of an adjustable-rate mortgage? The answer may depend on when you are asking.
For example, at the time of this writing, mortgage loan interest rates are listed at approximately 6.8% for a 30-year fixed-rate mortgage, and if you are looking at a home loan today, the introductory rate on an FHA Adjustable Rate Mortgage might seem tempting.
But if you had asked this question back in 2020, when the rates were closer to 3.5%, an ARM loan might not seem like such a great idea.
After all, an ARM has a low introductory rate period, but that period ends, and rate adjustments begin soon after. If your rate adjustments push your mortgage payments higher, and you have no exit strategy for the loan when those rate changes begin, you might wind up paying more for your home loan than you prefer.
Pros of an FHA Adjustable-Rate Mortgage
The pros of an FHA ARM loan include a defined amount your loan can be adjusted and a restriction on how often the rate may change. You will, theoretically, know exactly how much your loan will change and when based on the rules for FHA ARM loan adjustments.
One-year FHA ARM: After the first year, your mortgage loan interest rate can only increase by one percentage point per year. The adjustments are capped at five percentage points for the entire loan term.
3-year FHA ARM: Your interest rate is adjusted after the first three years. Adjustment limits are identical to one-year FHA ARMs.
5-year FHA ARM: After the first five years, the FHA mortgage loan rate may increase annually by one percentage point and by five percentage points over the life of the loan. An alternative structure is to adjust by two percentage points annually and six percentage points over the life of the loan.
There are also 7-year and 10-year ARM loan options. When do these make sense? When you have a reason to use an ARM (lower introductory rate) and an exit strategy for when the rates get adjusted higher than the current going 30-year fixed-rate mortgage (refinancing, selling, or paying off early.)
Cons of an FHA Adjustable-Rate Mortgage
For some, the major drawback of an FHA Adjustable Rate Mortgage is that you will need to refinance it somewhere down the line. If your goal is to save as much money over the loan term as possible, refinancing may interfere with those plans due to origination fees, closing costs, etc.
For some, the "con" is having a mortgage that requires extra work and planning. Do you need a "fire-and-forget" mortgage payment that is auto-deducted from your account and works without additional maintenance or supervision?
An ARM loan may not be the best choice in such cases, as you will need to monitor your mortgage more as you get closer to the end of your introductory period. But an ARM loan does make sense to consider as an option in times when the mortgage rate environment is uncertain. You don't have to commit to an ARM to research one and have it in your list of options.
------------------------------
RELATED VIDEOS:
You're Almost There When You Get Your Loan Approval
Learn About the Mortgage Insurance Premium (MIP)
Pre-approval Starts the Mortgage Process
Do you know what's on your credit report?
Learn what your score means.