Beware of the Latest Mortgage Scams
March 4, 2023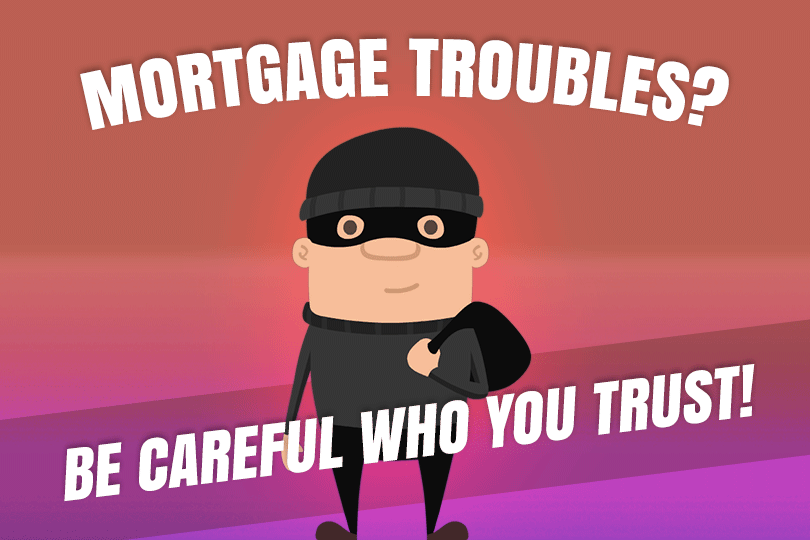 On February 27, 2023, the Consumer Financial Protection Bureau issued a press release announcing federal action against RMK Financial, which operated under the name Majestic Home Loans, banning the company from doing business as a mortgage lender.
The ban comes after complaints that RMK Financial allegedly misrepresented itself and its loan products as affiliated with the FHA and VA to issue
single-family home loans
.
What kind of alleged misinformation did this company put out, and how can FHA and VA borrowers avoid being scammed in the future by similar operations?
Beware of Deceptive Marketing Practices
RMK Financial allegedly created ads deliberately misrepresenting the company as being affiliated with the FHA and VA and/or misrepresenting its loans as being provided by FHA or VA sources. To avoid being scammed in this way, it's a simple matter in some cases to tell. For example, did you know there is an FHA lender lookup tool at HUD.gov?
Beware of Deceptive Information About Interest Rates and Terms
RMK Financial is accused of "illegally" disclosing "a simple annual interest rate more conspicuously than the
annual percentage rate
," plus illegally advertising unavailable credit terms and using the name of the homeowner's current lender "in a misleading way" according to the Consumer Financial Protection Bureau's press release.
It's wise to compare any offer you get from other lenders. Compare the offer to what's available from other banks or financial institutions.
Sometimes the only way to tell if an offer is not legitimate is to learn what other banks might offer by comparison and note any discrepancies or unusual features. If it seems too good to be true, it probably is.
Beware of Offers Other Lenders Won't Touch
RMK Financial is accused of offering cash-out refinance loans with "no appraisal," which is something no legitimate bank would touch.
A legit, best-practices cash-out refinance cannot be offered as a no-appraisal cash-out loan because the lender needs the appraisal to know how much to lend. Without the appraisal, the lender is guessing at the home's current value.
Beware Offers You Didn't Ask For
Any unsolicited offer should be viewed with suspicion. If you initiated contact with a lender and received information on loan interest rates and terms, you're less likely to be part of the grooming process for a scam than if you respond to a text, email, phone call, or social media contact you did not initiate. Beware of unsolicited contacts at all times for best results.
------------------------------
RELATED VIDEOS:
Keep Your Eyes on Your Loan Balance
Learn About FHA Loan Prepayments
Taking Out a Home Loan Makes You a Borrower
Do you know what's on your credit report?
Learn what your score means.