FHA Loan Limits Are Based on Local Housing Markets
February 14, 2023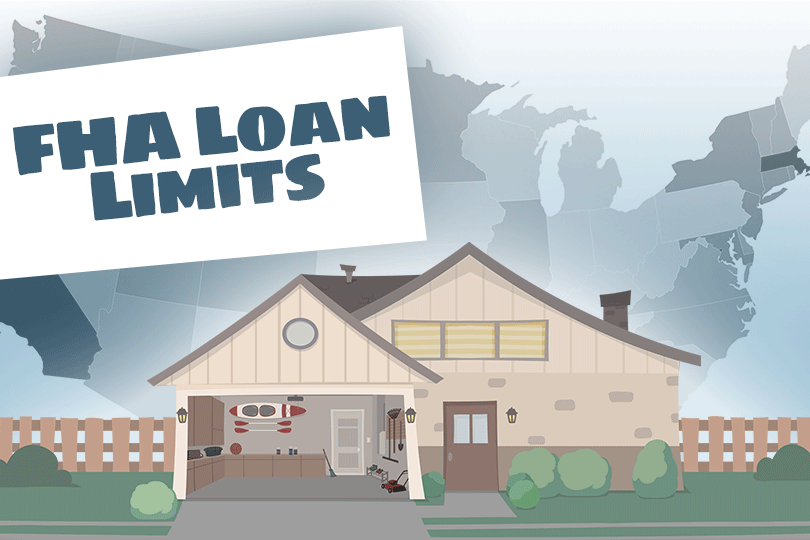 If you want to buy or build a home with an FHA mortgage, your housing market's FHA loan limits will be an essential factor in the loan. Why? Because while it's possible to apply for a bigger FHA loan than the local limit, these loans may cost more and have higher credit qualifying criteria.
What should you know about FHA loan limits? We explore some of the crucial topics below.
FHA Loan Limits: The Basics
Federal law requires the FHA to "set Single Family forward mortgage loan limits at 115 percent of area median house prices for a particular jurisdiction, subject to a specified floor and a ceiling," according to HUD.gov.
Floor and ceiling loan limits, essentially the lowest and highest limits, are based on the national conforming loan limit set by the Federal Housing Finance Agency (FHFA) for conventional mortgages.
If you borrow money to purchase a home in a high-cost area, your limits differ from those who buy houses in housing markets where prices are average.
Loan limits are based on the number of living units, so the limits for a single-unit home will differ from a three or four-unit property. Loan limits are established by county.
FHA Loan Limits: What Is a Conforming Loan?
When reading about home loans as a first-time home buyer, you may find the term "conforming loan" confusing.
A conforming loan in the context of an FHA mortgage is a loan at or below the county loan limit for that housing market. An FHA loan that exceeds the limits is known as a non-conforming or Jumbo Loan.
The phrase "conforming loan" is not another term for "conventional mortgage" since conventional loans can also be conforming or non-conforming.
Qualifying for an FHA Jumbo Loan
If you look only at FHA loan rules, the qualifications for an FHA non-conforming loan / FHA Jumbo Loan may seem identical. But lender requirements are also applicable, and you may find that qualifying for an FHA Jumbo Mortgage is harder where FICO scores are concerned.
Your lender may also have conditions such as a certain number of months' worth of cash reserves to make mortgage payments.
Higher closing costs may apply, and your FICO scores come into play again where mortgage loan interest rates are concerned; you may qualify for a more competitive rate on a Jumbo Loan if you have higher FICO scores, and that will help you save money over the lifetime of the mortgage.
------------------------------
RELATED VIDEOS:
Home Equity Can Secure Your Second Mortgage
Consider the Advantages of Discount Points
FHA Limits are Calculated and Updated Annually
Do you know what's on your credit report?
Learn what your score means.