What Is a Cash-Out Refinance?
February 6, 2023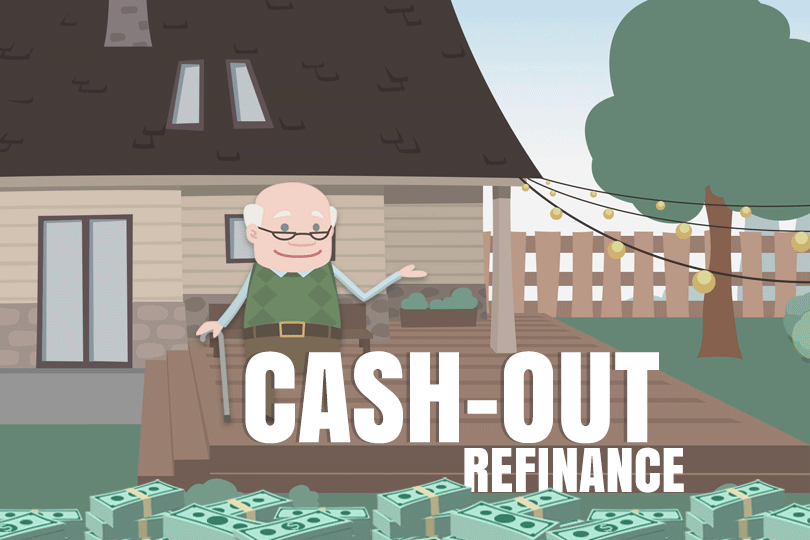 If you want to pull the equity out of your home in cash, you have options such as a conventional home equity line of credit, but you also have the FHA Cash-Out Refinance as an option to consider.
If you have an existing FHA loan, you might not need much encouragement to explore your FHA refi options, but those with non-FHA mortgages can qualify for this refinance option, too.
What Is an FHA Cash-Out Refinance?
This refinance loan lets you take equity out of the home in cash once the new loan has paid off the original mortgage and any associated fees. You are applying for a new loan to replace the old one with a new loan term and new mortgage insurance.
How Does a Cash-Out Refinance Work?
Typically you must wait a minimum of 12 months after purchasing your home to consider a cash-out refinance option. You also need 20% equity in the home to qualify, which sounds simple but is a bit more complex than it seems at first glance. Why?
Because you may be typically required to have 20% equity remaining in the home AFTER the refinance is complete. That may limit how much some borrowers can take in cash at closing. If you have not owned your home for very long, this may be a factor to consider.
Is a Cash-Out Refinance a Good Idea?
An FHA Cash-Out Refinance is a good idea for those who have enough equity in their home and who plan to use the money from their transaction in smart ways. What do we mean?
Using a cash-out loan to pay off debt (such as a credit card) may not be the best idea, at least for some borrowers. Are you likely to run up more debt on the same account after paying it down with loan funds? That defeats the entire point of the loan in such cases.
It's better to use the cash out for non-recurring debt, home improvements, or any other purpose that doesn't involve the borrower going back into debt at a later date after having spent refinance loan money on the same bills.
What Is the Downside to a Cash-Out Refinance?
For some, the downside of any cash-out refinance is the idea of "starting over" on their mortgage by getting a new loan and making the payments on that loan at Year One of the new mortgage. Some choose to offset this by applying for a shorter loan term, but if you want a lower monthly mortgage payment, this may not be the right move for you.
FHA Cash-Out Refinance loans have some advantages; they include the option to apply for an Energy Efficient Mortgage (EEM) to add energy-saving upgrades to the home like storm doors and windows, the addition of solar energy to the home, etc. These cash-out refi loans also have more forgiving credit requirements than some conventional equivalents.
------------------------------
RELATED VIDEOS:
Your Mortgage Payment Schedule Is Called Amortization
Information About the Balloon Payment
Reliable Borrowers Can Qualify for a Cash-Out Refinance
Do you know what's on your credit report?
Learn what your score means.