Are Interest Rate Buydowns a Good Idea?
January 23, 2023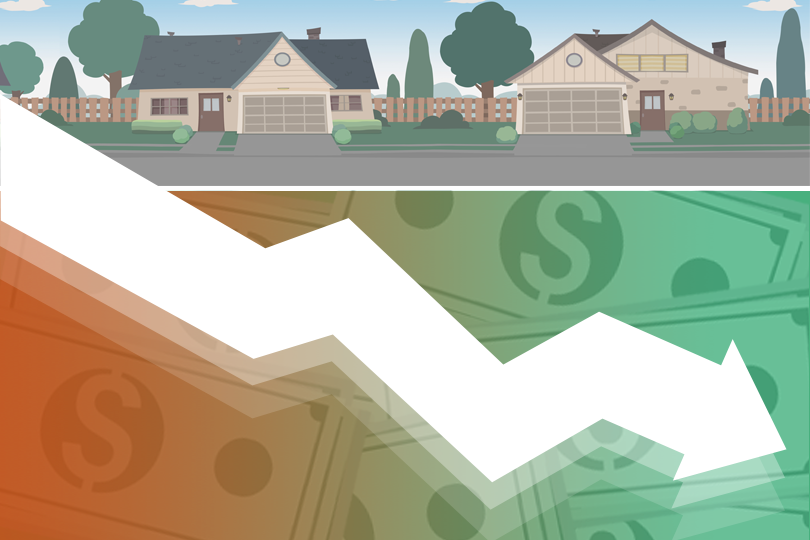 A January 2022 USA Today article notes that many lenders and home sellers are offering interest rate buydowns as an incentive for borrowers to consider in the current housing market.
Paying up front to get a lower rate
, or having the seller offer to do it for you may be a strong incentive to buy.
An
interest rate buydown
can temporarily lower the interest rate on a home loan. The USA Today example shows how a borrower could save $250 a month in the first year of home ownership using an interest rate buydown.
This makes sense for borrowers who need to save more money up front on the mortgage, but paying to
reduce your interest rate
may not make as much sense if you don't plan to keep the home long-term.
Paying up front to lower your interest rate generally helps in times of high rates, or when you plan to keep the home for most or all of the loan term. In general, this may also be true when the seller offers to do it for you--does taking the seller up on an interest rate buydown make sense?
Saving Money With an Interest Rate Buydown
The upfront savings in times of elevated mortgage rates potentially means you could save more in the crucial first year of owning your home, with the buydown ending over time with a higher rate the second year, depending on how the buydown is structured, of course) and the rate hitting it's actual lender-offered spot in the third year again, depending on how your loan is structured.
Be Sure to Ask About Alternatives
Interest rate buydowns may come in a variety of forms. One may simply lower your rate for the first year alone, while others may feature the lowest rate in year one, followed by a higher rate in year two, and then up to the lender's rate in the third year. Be sure to ask how many different types of buydown options may be open to you.
If you cannot justify paying the extra money for the buydown, there may be other ways you can save on the loan; for example, the seller is allowed to offer you up to six percent of the sale price of the home in seller concessions.
Other Options
You could also negotiate the lender paying for certain repairs if required, or replacement of certain features of the home (where permitted, ask your lender what may or may not be allowed) and if you really need to save up front you can consider applying for a local down payment assistance program to help out with closing costs and the down payment.
Not all lenders offer the same options. Some may not offer a buydown at all, while others may be fairly aggressive about marketing the option to you. It's a good idea to research these options in advance while you are still planning your home loan. When you approach a lender, it's good to have some idea of the options you want to explore.
------------------------------
RELATED VIDEOS:
What Is an FHA Loan?
Using an FHA Loan Calculator
Meeting FHA Loan Guidelines Improves Your Chances
Do you know what's on your credit report?
Learn what your score means.